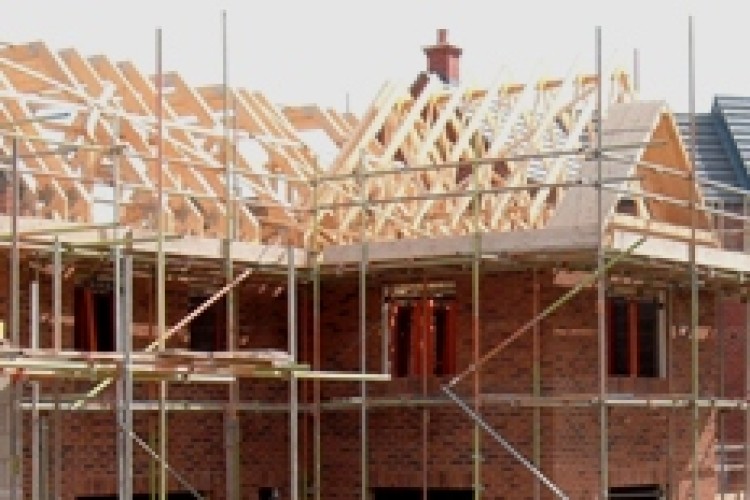 Official statistics reveal that work started on building 32,230 new homes between July and September, up 8% on the 29,880 starts in the previous quarter. New housing completions increased by 5% from 27,380 to 28,850 for the quarter.
Housing starts over the last 12 months have increased by 16% compared with the year before, rising from 101,280 to 117,110.
Housing minister Kris Hopkins said that government policies had helped to turn around the "smoking ruin" of a market that the government inherited in 2010. More than 18,000 reservations have now been made through the Help to Buy equity loan scheme 2,000 households have received offers through the new mortgage guarantee scheme for old houses in the first month alone.
Mr Hopkins added that 98,700 affordable homes had been built through the affordable homes programme that started in 2011.
Some of the biggest increases in housebuilding were in Hammersmith and Fulham, Southampton, Cambridge and East Devon.

Mr Hopkins said: "This government inherited the biggest budget deficit in our peacetime history and house building rates that had crashed to their lowest levels since the 1920s.
"We've taken the tough decisions to tackle the deficit, keeping interest rates and repossessions down, and introduced a series of initiatives to help build more affordable homes and give hard-working people a helping hand up the housing ladder.
"Today's figures show we're building at the fastest rate since the crash in 2008, more people are securing a place on the housing ladder, and we're delivering tens of thousands of affordable homes across the whole country.
"But there's still more to do, and improving the housing market will remain a top priority. That means getting builders back on site, delivering new housing, more jobs and ensuring every hard working family has a place they can call home."
Got a story? Email news@theconstructionindex.co.uk