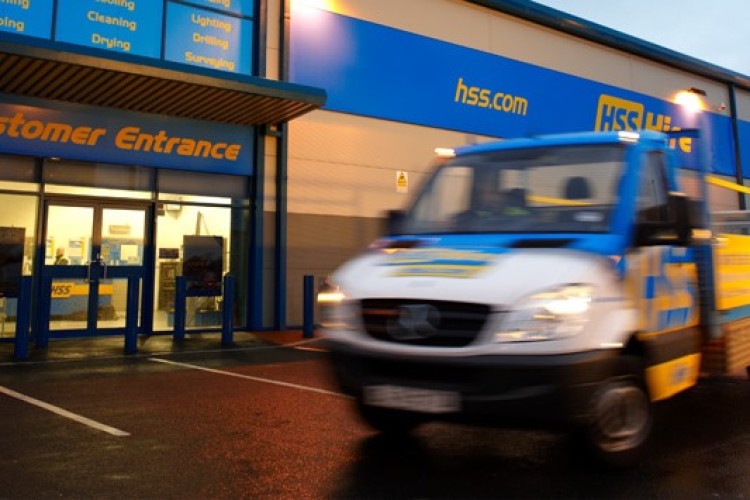 For the 27 week period ended 2nd July 2016, HSS Hire Group made a pre-tax loss of £9.8m. For the same period in 2015 it lost £14.1m, although that figure include £3.0m exceptional expenses relating to February 2015's initial public offering. Finance expenses were £12.8m the first half of last year and £7.2m this time around.
At an operating level, however, losses actually widened to £2.6m (2015 H1: £1.5m loss).
Revenue was up 13.5% to £166.2m (2015 H1: £146.4m).
Exceptional costs this year include £5.9m spent on setting up a new National Distribution and Engineering Centre, which now supports 50% of the branch network.
Despite deteriorating margins, the board said that it was making 'significant progress' and that the losses were 'mainly due to exceptional costs associated with strategy execution'.
Chief executive John Gill said: "We are confident our new National Distribution and Engineering Centre will position us well for scale and volume growth and, combined with our e-commerce platform and national branch footprint, will further enhance our customer proposition by transforming availability within our sector. The board believes we are well positioned to take advantage of, and continues to look for, opportunities to increase scale for the benefit of customers and shareholders."
However, the biggest shareholder in HSS wants it to merge with Speedy. Toscafund owns or represents 18% of HSS shares and 19% of Speedy. The chairmen of the two companies have had several meetings to explore merging but have so far resisted pressure from their major shareholder.
Got a story? Email news@theconstructionindex.co.uk