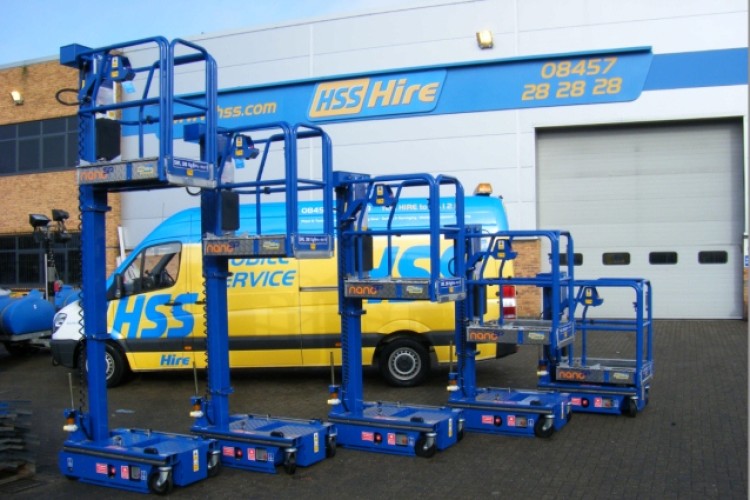 HSS opened 23 new locations in 2014 and is on track to open a further 50 new branches in 2015.
Revenue in 2014 was up 25.5% to £284.6m (2013: £226.7m), with organic growth of 18.7%. Operating profit was up 10.3% to £23.6m (2013: £21.4m).
HSS floated on the London Stock Exchange on 9th February 2015, generating £103m gross proceeds to reduce leverage. Net debt was £317m at the end of 2014, up from £276m at the start of the year.
The most profitable parts of the business are the specialist operations, including ABird and Apex (mobile generators), UK Platforms (powered access) and Reintec and TecServ (cleaning equipment services).
During 2014 these specialist businesses delivered revenue of £37.1m (2013: £18.6m) and adjusted EBITDA of £19.9m (2013: £9.6m). They accounted for 13% of group revenue but 28% of the adjusted EBITDA. However, while these businesses typically deliver higher margins than the core operations, the core businesses also carry all the central costs of the group.
In March 2014 HSS acquired Apex Generators and in October it bought the trade and assets of MTS UK's portable variable messaging sign (pVMS) hire business. More acquisitions like these are planned.


Chief executive Chris Davies said: "We have a proven track record of acquiring and swiftly integrating complementary specialist businesses into HSS. Our strategy is to buy scalable businesses – at the right price – that exhibit clear synergy and growth potential and to which we can add tangible value. We retain their specialisms and integrate their back office functions into our own."
Of the year as a whole, Mr Davies said: "2014 was a year of excellent progress as we continued to deliver strong growth across both our core and specialist businesses.  This performance reflects both our focus on the less cyclical and higher value-added 'maintain' and 'operate' segments of the market and a deliberate customer demand-led approach to investment in our hire fleet.
"We have made an encouraging start to 2015 and trading is in line with our expectations.  The roll-out of our local branches is continuing to plan, with new branches opening at the rate of one a week, and the customer response continues to be positive.  
"Our new equipment refurbishment facility, which opens in Q4 2015, will help us extend the life of our asset base and improve the service we provide to customers, and we are continuing to capitalise on the trend to outsourcing by further developing our larger key accounts.  In addition, we continue to review a number of potential specialist acquisition targets.
"Our growth aspirations are based on a disciplined approach, a clear strategy and solid financial foundations. 2015 will see us continue to strengthen the business and create new ways to exceed our customers' expectations. While the forthcoming UK general election creates an element of short term uncertainty for our customers, HSS is in good shape and we look to the future with confidence."
Got a story? Email news@theconstructionindex.co.uk