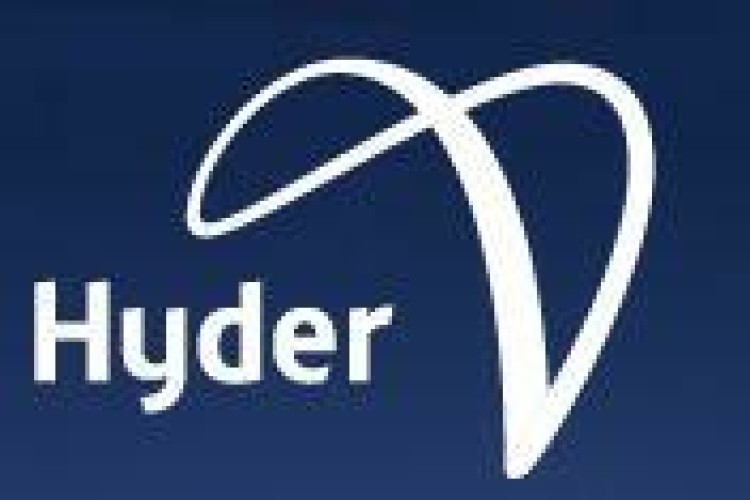 Hyder initially agreed a £256m deal with Arcadis at the end July. But the following week Japanese firm Nippon Koei lodged a £268.1m offer, prompting Hyder's board to ditch the Dutch and accept the higher offer. (See previous report here.)
Arcadis has now offered a deal that values Hyder at £288m. It has also acquired 15.6% of Hyder's existing issued ordinary share capital.
Hyder directors have also agreed to sell their combined 283,137 shares to Arcadis, which represents a further 0.7% of the ordinary share capital. They have also withdrawn their recommendation of the Nippon Koei offer.
Under the terms of the increased offer, Hyder shareholders will be entitled to receive 730p per share.


Arcadis chief executive Neil McArthur said: "Hyder is a unique company with a long history of being involved in the leading edge of design and engineering." He said that the two companies were "highly complementary" both in geographic coverage and in expertise.
He added: "The combined rich histories, shared values and strong cultural fit make the two organisations natural partners where exciting career opportunities will be afforded by a stronger growth platform for staff in both companies."
A steering committee, jointly led by Hyder CEO Ivor Catto and Arcadis director Stephan Ritter will create the detailed strategy and optimal operating model of the combined businesses.
Hyder CEO Ivor Catto said:  "The Hyder Board and management team is delighted that Arcadis has made this increased offer of 730 pence per Hyder share. Arcadis' increased offer represents compelling value for Hyder shareholders."
Got a story? Email news@theconstructionindex.co.uk