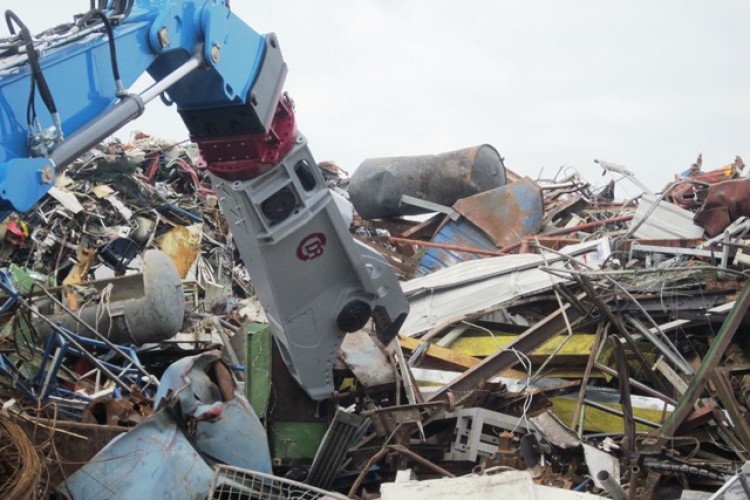 The key to the improved performance of the new shears is the four chambers in the hydraulic cylinders instead of two.
The DXS-50 is the first model in a series of new hydraulic mobile excavator shears from Kinshofer.
The manufacturer says that its DemaPower cylinder technology gives the DXS-50 the same power as shears two sizes larger. The cylinder uses four chambers instead of the two found in other shears, resulting in 20% more surface area within the cylinder. That allows the DXS Series to exert up to 25% more power from a smaller attachment, it is claimed.
The 4,500kg DXS-50 has a closing force of 10,700 kilonewtons, compared to 8,210 kilonewtons from its 4,100kg predecessor, the DRS-45.
"Traditionally, more power means a larger cylinder, which results in a bigger, heavier shear and, often, a larger machine," said Kinshofer North America general manager Francois Martin. "The DXS-50 has the same-sized cylinder as shears in the same weight class, but with 20% more power, allowing our customers to achieve higher performance without investing in larger carriers."
Like the DRS-45, the DXS-50 is suited for 23- to 32-tonne carriers when boom mounted, and 29- to 45-tonne carriers when stick mounted.
Got a story? Email news@theconstructionindex.co.uk