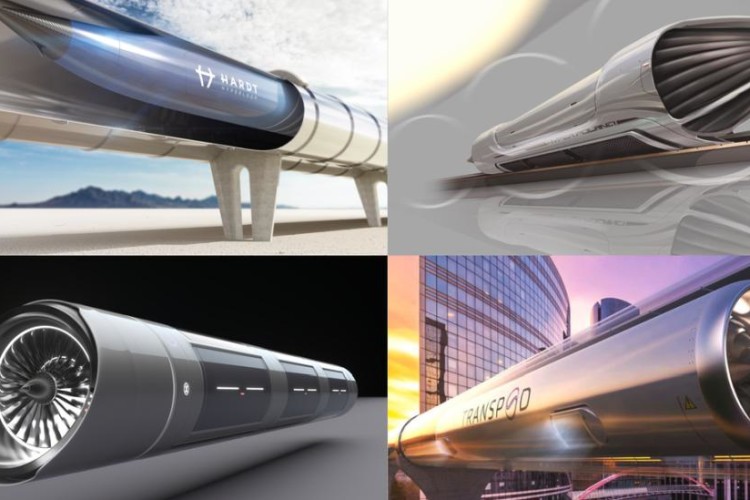 Canadian and European businesses are involved in the partnership to define, establish, and standardise the methodology and regulatory for hyperloop travel systems, The joint initiative is the first project designed to enable worldwide standardisation for hyperloop systems, in which autonomous vehicles move by means of a magnetic floating system through a low-pressure tube network.
The consortium comprises TransPod (from Canada, with offices in Italy and France), Hardt Hyperloop (from the Netherlands), Zeleros Hyperloop (from Spain), and Hyper Poland (from Poland, with an office in Germany).
TransPod co-founder and CEO Sebastien Gendron said: "The future of vacuum-based transportation is predicated on its ability to virtually shrink distances and create a much more interconnected economy and true global community. We're working with other leaders who are passionate about re-imagining and improving the way we live and work, to ensure we don't develop this new technology in silos, but rather through a cooperative effort to ensure high levels of safety and interoperability."
Hyper Poland co-founder and CEO Przemysław Pączek added:" Establishing an international framework for developing hyperloop standards is an important step towards ensuring that proposed solutions meet safety and regulatory requirements. The appropriate partnerships between hyperloop companies and research organizations should lead to a faster implementation of this disruptive technology. We expect that synergy effects will be significant."

"We are marking the beginning of a new era in high-speed transportation and cooperation in hyperloop standardisation is key to ensure that the whole world benefits from it," said Juan Vicén, co-founder and CMO of Zeleros. "Now is the moment to demonstrate the full potential of global innovation combining efficiently the best from aerospace, railway and vacuum industries."
Hardt Hyperloop co-founder and CCO Mars Geuze said: "Breakthrough transportation solutions like hyperloop require broad support from both private and public sectors to be adopted. In the last year we have seen industry leaders joining the hyperloop development. They see the same worldwide challenges and have showed the courage to not lay back but to act. We invite everyone to join the movement to make the hyperloop a reality."
Under this agreement, all parties will collaborate on a common roadmap towards standards and regulations, while continuing to operate as independent companies.
The partnership is open to all industry executives, research institutes, regulatory bodies, and governments who are willing to commit to the obligations, including discussions, research, practices, and policies.
Got a story? Email news@theconstructionindex.co.uk