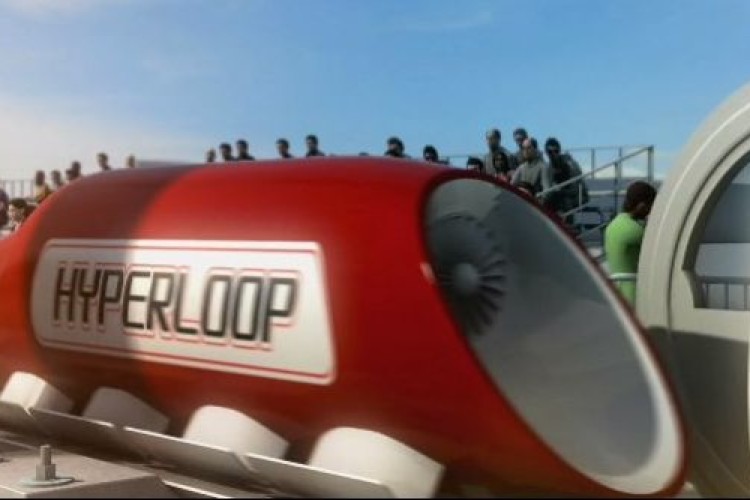 Hyperloop One pointed to Melbourne and Sydney being rated among the most 'livable' cities in the world, but that the downside is that increasing numbers of people want to live there.
The company is already investigating the feasibility of a system in Dubai (link opens in new tab).
Projections by Infrastructure Australia suggest that, by 2031, the population of greater Melbourne is expected to nearly double and metropolitan Sydney's is projected to increase by more than 35%, said Hyperloop One. In the next 15 years, demand on many key urban transport corridors, especially in Melbourne and Sydney, is predicted to exceed current capacity.

Australia's ports are also expecting significant increases in container movements and demand for airport transport services is expected to approximately double over the next 15 years, it added.
"The stress on Australia's transport infrastructure is becoming evident in international comparisons, which suggest that the overall quality of our infrastructure lags behind comparable countries," it said. "Australia faces an interesting choice: should it be more of the same, or is it time to consider something different?" it wondered.
Hyperloop is projected to have cruising speeds of 1,000km/h, offering the potential to transport both people and freight, and connect capitals and regional centres in minutes rather than hours. "A proposed Hyperloop route could connect the three state and territory capitals and regional centers in Victoria and New South Wales, such as Shepparton, Albury/Wodonga and Wagga Wagga," according to Hyperloop One. "It could also provide links to Port of Melbourne and Port Botany as well as Melbourne. Canberra and Sydney airports. And all at 1,000km/h."
Got a story? Email news@theconstructionindex.co.uk