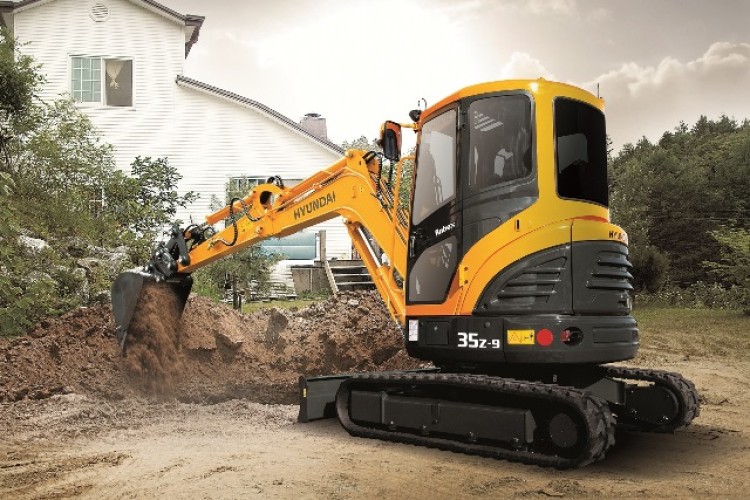 Under the 10-year deal, Hyundai will supply CNH with mini-excavators for re-badging as Case and New Holland.
Four models above five tonnes will be supplied from Korea as complete products through original equipment manufacturer (OEM) production; and 10 other mini excavator models, up to five tonnes, will be supplied in the form of complete knock down (CKD) kits through license production.
Mini excavators to be rolled out under the agreement will hit the global market from early 2017. Through this agreement, HHI expects to double it sales of compact excavators by 2027.
The two companies have also taken the cooperation a step further by agreeing to jointly develop new models and upgrade existing models.
CNH Industrial chief executive Rich Tobin said:  "This relationship brings together the know-how and expertise of two leading global construction equipment manufacturers, allowing us to take advantage of synergies in terms of technology selection and adaptation, component sourcing, and research and development costs. Our ability to manufacture and source from our geographically complementary industrial base will allow for scale advantages in product costs to be realized, while ensuring that product lead times and logistics costs are minimized for our dealer network."


SG Rhee, chief operating officer of HHI's Construction Equipment Division, said: "We have noticed that the global demand for the mini-excavator market has been more stable than the bigger-sized construction equipment, and we also expect that the demand continues to increase for years to come. In view of the trend, we come to a conclusion that the alliance with CNH Industrial which has multiple brands including Case Construction Equipment and New Holland Construction will bring a win-win solution for both companies. Moreover, we believe that the partnership will surely lay a solid foundation for the compact and mini-sized construction machine business of HHI's construction equipment division."
HHI Europe chief executive JC Jung added: "This strategic alliance will result in an expansion of our Hyundai compact excavators' product range; new models will be developed and existing models will be upgraded with additional options. Naturally, Hyundai dealers in Europe will benefit from this to grow their business and provide even better solutions to their customers."
CNH also has an OEM agreement with Sumitomo of Japan. Sumitomo has supplied CNH Industrial's Case and New Holland network with excavators ranging from 7 to 80 tonnes since 1992. The deal was recently extended for CNH to manufacture Sumitomo-designed crawler excavators ranging from 13 to 35 tonnes.
CNH said that the Hyundai deal "completes CNH Industrial's investment strategy for its excavator product portfolio expansion". The dela has a three year renewal option.
Got a story? Email news@theconstructionindex.co.uk