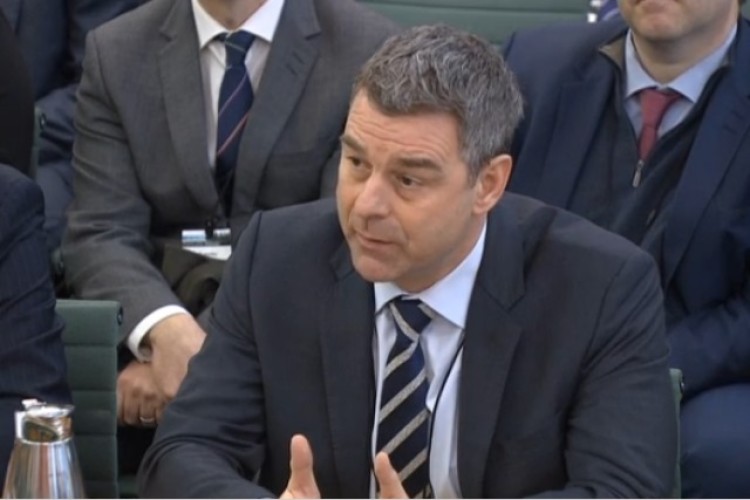 In the end, £200m owed but withheld by Msheireb Properties for Carillion's work in Qatar was the biggest single factor in Carillion's collapse.
"I felt like a bailiff," said Richard Howson, as he made six visits to Qatar every year "just to collect cash".
Mr Howson was among a raft of former Carillion executive giving evidence to a joint inquiry by the House of Commons Business, Energy & Industrial Strategy Committee and the Work & Pensions Committee. Also giving evidence were chairman Philip Green and the company's final three finance directors.
Richard Howson lost his job as chief executive of Carillion, and his seat on the board, after the company issued a profits warning in July 2017. He was retained as chief operating officer for a few months in a last ditch attempt to get money from the Qataris. Mr Howson had previously worked in the Gulf for five years and was deemed to have had the personal relations in the region that were essential to getting the money that was owed.

Carillion won its only construction contract in Qatar in 2011 – a £395m contract in an 80:20 joint venture with Qatar Building Company for a substantial phase of the Msheireb Downtown Doha project, a mixed-use development of offices, shops and apartments. It was supposed to have taken two years to complete but the customer changed architect three times and issued 40,000 new drawings, Richard Howson told the MPs. The project is now set to finish in December 2018.
He also explained how an additional £20m of cost had to be added at late order on the Royal Liverpool Hospital PFI project after a crack was discovered in an "enormous" concrete beam in a plant room. Modelling work was commissioned, which revealed eight beams needed remedial work.
Birkenhead MP Frank Field, chair of the Work & Pensions Select Committee, said that cracked beams were "a parable for the company".
Mr Howson responded that Carillion's actions – at its own expense, he stressed – demonstrated the open and honest culture of the company. "We didn't just cover it up," he said. "We properly rectified it."
Got a story? Email news@theconstructionindex.co.uk