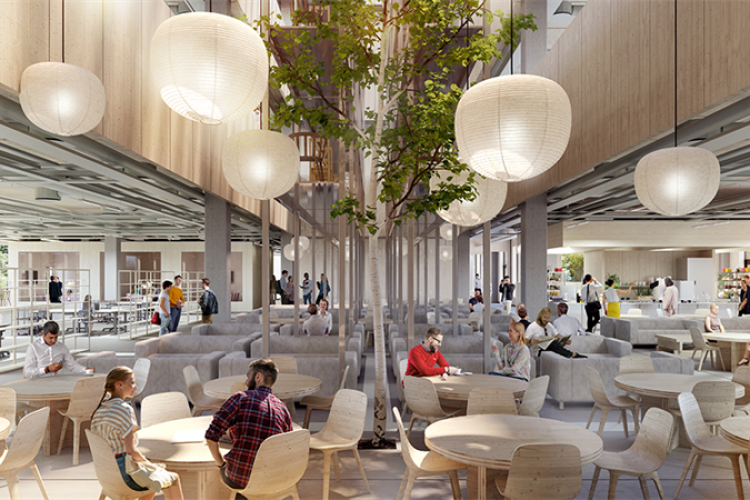 The new building, Future IoS Blåsippan Hub, has been designed by Architechts Krook & Tjäder Uulas.
The 17,000m2 will primarily accommodate workplaces for Ikea's product development. The spaces will be designed to allow a large degree of flexibility, enabling modifications, upgrades and remodelling to be carried out in the future.
 "Flexibility is the watchword for Future IoS Blåsippan Hub, which we are now looking forward to building in partnership with NCC. The building will be multi-purpose, with space for offices and product development, for example," said Ikea Property CEO Niclas Ramström.
The building has been designed to achieve an 'outstanding rating' under the BREEAM environmental certification system.
"Ikea's high focus on sustainability, alongside the quick start of the project and relatively short construction period, places increased requirements on planning and implementation," said NCC Building Sweden business manager Ulf Jönsson. "NCC has extensive experience of this from previous projects and we look forward to constructing a highly flexible and innovative office in cooperation with Ikea."
Construction is scheduled to begin in mid-February and the office is expected to be completed in 2023.
Got a story? Email news@theconstructionindex.co.uk