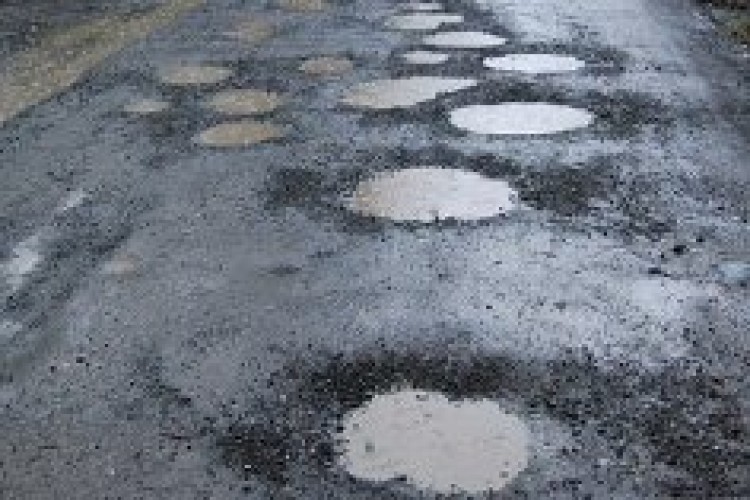 The 2017 ALARM survey concluded that the gap between the funds that local authorities in England and Wales received for road maintenance and the amount they reckon they actually needed to keep the carriageway in reasonable order was almost £556m – an average shortfall of £3.3m for every authority.
It would now take 14 years to get local roads back into a reasonable steady state, provided adequate funds and resources were available. A year, that figure was 12 years.
The report, compiled by the Asphalt Industry Alliance (AIA), finds that average highway maintenance budgets in England and Wales have gone up from £17.1m in the 2017 ALARM report to £20.6m this time.
The Department for Transport's local highway maintenance funding for English authorities is now around £1.2 billion a year – the highest it has been in more than a decade. Local authorities also get other central government funds from devolution deals and local enterprise partnerships, as well as funding from their own sources. Despite all this, the total spend is still way short of the amount needed to halt the decline, the AIA concludes.
In Wales the funding shortfall in the carriageway maintenance budget averages £3.1m for each local authority. This is down from £3.7m in the previous two surveys.
In England, excluding London, the shortfall has come down from £5.3m per local authority in the 2016 ALARM survey to £5.0m in 2017 to £3.4m this year.
The London boroughs have moved in the other direction, however. The ALARM survey identified an average shortfall of £2.7m per borough in 2016, £2.5m in 2017 but £3.0m in 2018.
Rick Green, chairman of the AIA, said: "Although local authorities report an increase in average highway maintenance budgets this year, looking back over the last decade they have barely kept in line with inflation. This is reflected in road condition, with one in five of our local roads now classed as structurally poor – with less than five years' life remaining – compared with one in six reported last year.

"Local roads are a vital asset, worth in the region of £400 billion, and they support all aspects of our daily work and home lives. But funding for their adequate maintenance has fallen short for so many years that further deterioration is inevitable.
"We accept that there is no magic wand to wave, nor is there a bottomless pot of money to tap into. There are difficult choices to be made at both local and national level but the government needs to provide adequate funding for a well maintained and safe local road network if it wants to support communities and drive economic growth."
RAC roads policy head Nicholas Lyes added: "This latest report clearly highlights that the shortfall between what councils need to fix the roads, and the cash they actually have at their disposal, is as enormous as ever.
"It's time for some fresh thinking when it comes to finally getting on top of Britain's pothole problem. Short term funding and creating pots by which local authorities can bid for cash doesn't appear to be addressing the root cause of the problem. Instead, the government should be looking at how it can guarantee councils the certainty of reliable long-term funding so that they can finally bring every road up to a standard road users think is acceptable.
"In just two years' time, motorways and major roads will enjoy ring-fenced funding from vehicle excise duty receipts. If just a fraction of existing fuel duty revenue was ring-fenced specifically for local roads, over just a few years enough could be raised to allow councils to make proper, lasting repairs that are fit for the 21st century. As things stand, all road users are faced with the prospect of road surfaces falling into an even worse state making for increasingly uncomfortable, expensive and, in some cases, downright dangerous journeys.
"The recent bad weather will only have made matters worse. Before the cold snap, the condition of many local roads was on a knife edge and we now expect a number of these to deteriorate still further as we move into the spring."
The full ALARM 2018 report is available at www.asphaltuk.org
Got a story? Email news@theconstructionindex.co.uk