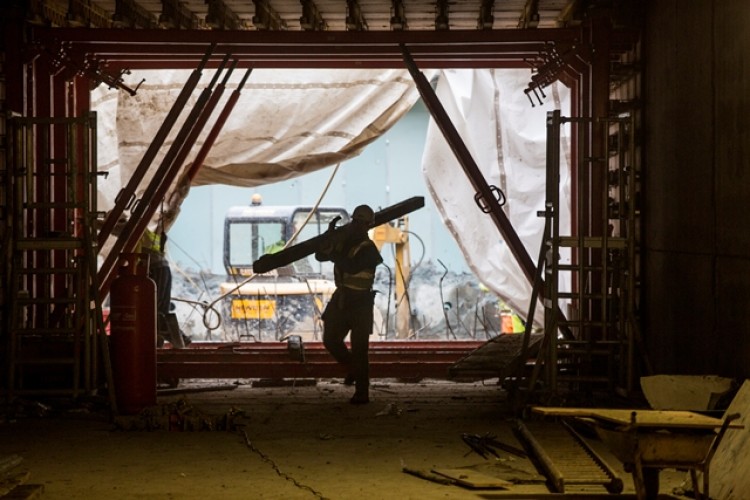 Although firms across all areas of construction reported an increase in activity, including building contractors, SMEs, specialist contractors, civil engineers and product manufacturers, some sectors are faring better than others. Civils contractors, who rely on public infrastructure works, appear to have been particularly affected by the political hiatus surrounding the EU referendum.
Indicators of future growth have also weakened, with fears mounting that the rising costs of wages and imported materials could start to dampen activity.
Rebecca Larkin, senior economist at the Construction Product Association (CPA), said: "Following the EU referendum, the entire construction supply chain reported favourable conditions and growth in activity in Q3.  Forward-looking expectations for Q4 and the year ahead were more pessimistic, with the majority of orders and enquiries balances the lowest in two years, or driven by a single sector:  private housing.
"A further factor that stood out as a downside risk to activity in the near-term is the sharp rise in the cost of imported raw materials due to the recent depreciation in sterling, which is providing a dual hit to construction costs alongside existing wage inflation pressures."
Although specialist contractors, SME builders and civil engineering firms reported continued growth in Q3, balances were weaker than reported three months ago. There was just one point difference between the percentage of civils contractors reporting growth and those reporting falling workload.

For main building contractors, by contrast, the difference was 33 percentage points, indicating much more uniform growth in that sector.
Civil Engineering Contractors Association head of external affairs Marie-Claude Hemming said: "It is disappointing that our members continue to report weak growth in their workloads.  The infrastructure sector is a vital driver of growth in the UK economy.  While recent government decisions to commit to large infrastructure projects at Heathrow and Hinkley Point are welcome, it is clear that the last quarter has seen a lull in activity."
Survey questions on skills shortages revealed that 54% of main contractors continue to have difficulties recruiting bricklayers, 47% for carpenters and 43% for plasterers.
Got a story? Email news@theconstructionindex.co.uk