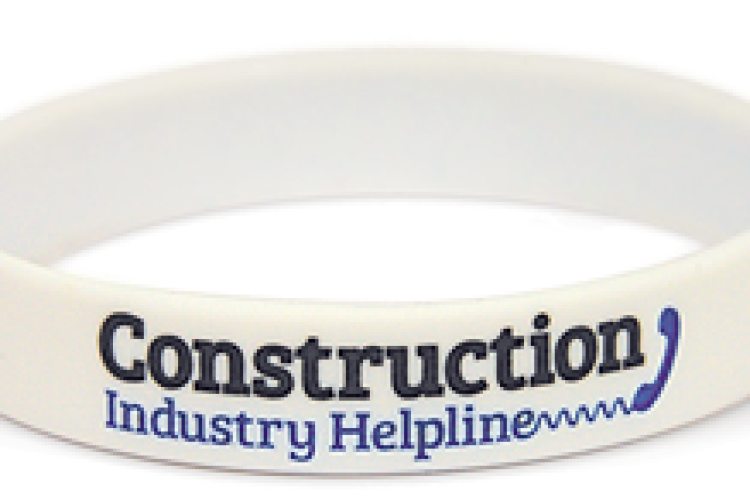 The Construction Industry Helpline aims to provide confidential, round-the-clock support to the construction industry's workforce and their families on a range of topics including finance, depression, occupational health and wellbeing, illness and bereavement.
The service has been set up by construction's charity, The Lighthouse Club, supported by the Considerate Constructors Scheme and several corporate sponsors.
It has no public money and relies entirely on the generosity and support of industry organisations, fundraising groups and individuals. Initial backers include Mulalley, Canary Wharf Contractors, Elev8 Interiors, Parkeray and Rydon.
As is the modern way, silicone wristbands are being sold to raise funds, as are A2 posters that promote the service.  

Click here to purchase any helpline products.
Lighthouse Club chief executive Bill Hill said: "This unique helpline will give helpful advice to those facing difficult times as a result of unforeseen circumstances such as illness, accident or bereavement. I like to think of the construction industry as one big family with a duty of care and responsibility to its workers – as considerate constructors. I hope the industry and its workforce will benefit greatly from this worthwhile initiative."
Edward Hardy, chief executive of the Considerate Constructors Scheme, added: "We're delighted to support the launch of the Construction Industry Helpline to help our workforce in times of need. The construction industry has a macho image, but like all sectors of society and as in all industries, people encounter a wide range of professional and personal difficulties and it can be hard to know where to turn to get help. Anyone calling will know that they're speaking to someone who understands the nature of the construction industry and that they can do so in absolute confidence. Supported employees will feel more secure and confident in their roles and will therefore be happier in their working environment. It's a welcome development in the industry."
The helpline number is 0845 605 1956 and the website is at www.constructionindustryhelpline.com
Got a story? Email news@theconstructionindex.co.uk