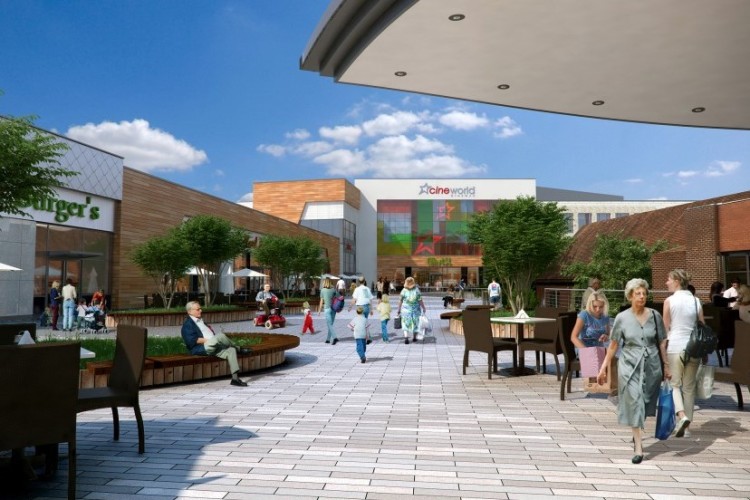 Mace has one of the better reputations among construction industry contractors and has largely avoided controversy that seems to attach to so many big building companies. However, by investing in a £100m scheme in Botley it is putting itself in the line of fire as there is so much opposition to the scheme, including from the local MP.
The plans involve knocking down West Way shopping centre, Elms Parade shops, Field House sheltered housing and the empty Elms Court office block. In their place will be built a supermarket, a cinema complex, a hotel and a gym.
Yesterday we reported that Mace had taken a 50% in Doric Properties, the developer behind the project, to help make the scheme a reality. (See previous report here.)
However, most locals consider the size of the development to be disproportionate to the area and fear the traffic implications. Of the 827 locals who submitted comments to the local Vale of White Horse District Council in response to the planning application, just 20 people were in favour of the development going ahead, while 722 people (87%) said that the council should refuse the application and stop it going ahead.
Oxford West and Abingdon MP Nicola Blackwood has told the local Oxford Mail: "The West Way shopping centre would benefit from investment, but any development must work with and for local residents. So far I think Doric's proposals fall short of that and I have made my concerns very clear to both the district council and Doric."

There is also doubt about the commercial viability of the project after the council gave Waitrose planning permission to build its own supermarket close by.
According to one industry source: "This is stunningly unpopular and set for a prolonged legal battle. I'm surprised that Mace want to get involved.
"Being Oxford, the area is packed with well-heeled, well-connected academics, architects, solicitors, civil engineers and planning experts who are waging a highly organised and well-funded campaign against the development… This could do Mace quite a bit of reputational harm. Should the development be approved, it will just be the start of a protracted legal battle that will involve a lot of mud being slung at Doric, and by extension Mace."
Plans for the redevelopment of Botley were submitted to Vale of White Horse District Council in December 2013 and are due to be considered by its planning committee in the next few months.
Got a story? Email news@theconstructionindex.co.uk