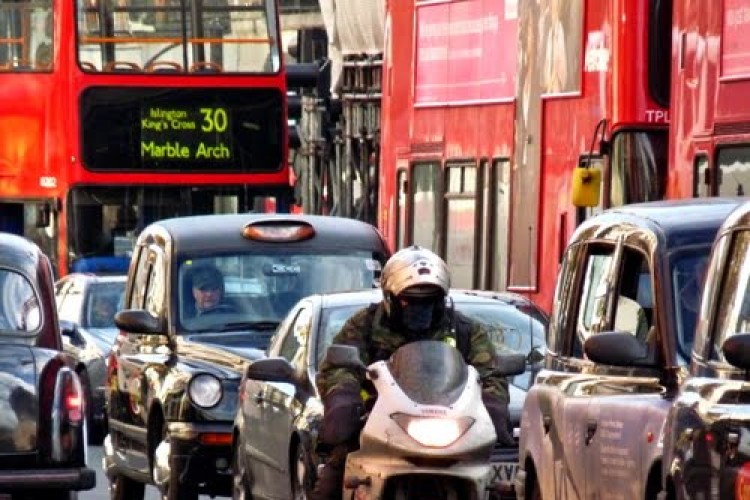 Sadiq Khan, elected mayor earlier this month, proposed to extending the Ultra-Low Emission Zone (ULEZ) to the North Circular Road and the South Circular Road and bring forward the introduction earlier than 2020. ULEZ standards for heavy vehicles will be introduced London-wide from 2020.
Under current plans the ULEZ is due to come in from 2020 but will only operate within the Congestion Charging Zone.
The asthma-suffering mayor also plans to impose an extra charge on the most polluting vehicles entering central London using the Congestion Charge payment and enforcement system from 2017
Sadiq Khan said: "I have been elected with a clear mandate to clean up London's air – our biggest environmental challenge.
"I know from personal experience that the city's air is damaging people's health as I only recently started suffering from asthma as an adult.  Many pollution hotspots in London are around schools, exposing our children to dangerously polluted air and putting them at greater risk of respiratory conditions like mine.
"The previous Mayor was too slow on this issue and the government has been hopelessly inactive and it's Londoners who are suffering as a result.  We need to speed up our efforts so I'll be launching a consultation before the summer to kick-start the process. As well as my proposals, I'll be seeking views on other ways we can do more to clean up the city's air.

"In the past, London has only responded after an emergency, like with the Clean Air Act, which followed the Great London Smogs of the 1950s. But I want to act before an emergency, which is why we need big, bold and sometimes difficult policies if London is to match the scale of the challenge."
But hauliers are not impressed. Jacqueline O'Donovan, managing director of O'Donovan Waste Disposal, said: "I'm disappointed to hear Sadiq Khan's plans to bring forward the Ultra-Low Emission Zone, as it leaves HGV operators with very little time to plan for the reforms. His clean air revolution will require HGV operators to reduce diesel emissions in all forms across their entire fleets, as well as require them to adopt new clean technologies. At O'Donovan our operations fully support our overall objective to dramatically improve sustainability, by reducing the carbon impact of construction waste logistics. We have already made significant reductions to idling and reduced carbon impact, and our fleet management system has seen a 50% drop in vehicle idling over a 5 year period – thereby reducing the company's carbon footprint by 21.5%. But this does not happen overnight and the wider industry needs time to make further changes and adopt new technologies.
"A diesel vehicle scrappage scheme will unfortunately just mean higher costs for the everyday consumer, as they are forced to invest in new, clean technologies which are still expensive in the early days of implementation and adoption – and with the recent announcement from Sadiq, these costs will come about sooner than Londoners have been able to plan for.
"I also feel it is unfair to place such a strict time limit on these emission plans when we as a business have invested so much time and resource in recent times addressing a key issue for London's streets – the safety of vulnerable road users. The high quality training of our drivers and development and implementation of the latest additions to our fleet is all helping to keep Londoners safer – I would like the Mayor to give our industry time to respond to his latest requirements and we will do just that."
Freight Transport Association policy chief Christopher Snelling said:  "It should be remembered that air quality has already improved substantially in the capital, and will continue to improve further - even if London does nothing. These disruptive proposals will at best only accelerate the situation that is likely in a few years from now. They will put businesses at risk, and add massive costs to all - especially to those who need the services that vans provide.
"Freight operators and the service industry could find themselves being charged extra for their vehicles before they have had any reasonable chance to upgrade. Many businesses could lose trade first in central London, then the whole of inner London - and for businesses based in the zones involved, the impacts will be even worse."
Got a story? Email news@theconstructionindex.co.uk