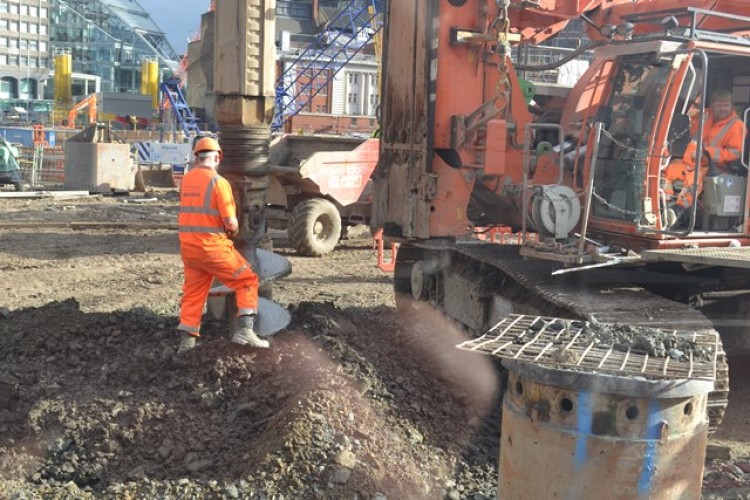 Latest report from the RICS Building Cost Information Service (BCIS) says that civil engineering costs fell by 1.4% in the first quarter of 2015 compared with the previous quarter, and by the same amount compared with a year earlier.
However, it also forecasts that civil engineering costs – along with tender prices and new infrastructure output as a whole – will rise over the coming five-year period. Costs will rise by between 3.0% and 4.5% a year, with both the price of materials and nationally agreed wage awards increasing. 
Roads and electricity are sub-sectors which are contributing most to the growth.
Tender prices are expected to rise by 4.3% between the first quarter of 2015 and the first quarter of 2016. The following year, another rise of 4.8% is predicted.

New infrastructure output is expected to be at a historically high level when compared with pre-2010, despite only rising, on average, by 1% per annum between 2015 and 2019. Amid this pattern, strong growth of 4.1% is predicted over the coming year, before the spike slows significantly in 2016 and a fall in output in 2017.
Price rises are expected to outstrip costs throughout the forecast period, with costs rising by around 20% over the next five years, and tender prices rising by around 26%.
BCIS head of forecasting Peter Rumble said: "New infrastructure looks set for a positive few years between 2015 and 2019, with roads and electricity the sub-sectors that are contributing most to the growth. The biggest exception to this is across 2017, when a 5.5% contraction is predicted, but this is more to do with the cycle for programmes having passed peak than a downturn in the market.
"As sector output picks up again in 2018, and grows stronger in 2019, tender prices are forecast to rise by 5.1% over the year to the first quarter of 2019 and by 5.4% over the final year of the forecast period."
Got a story? Email news@theconstructionindex.co.uk