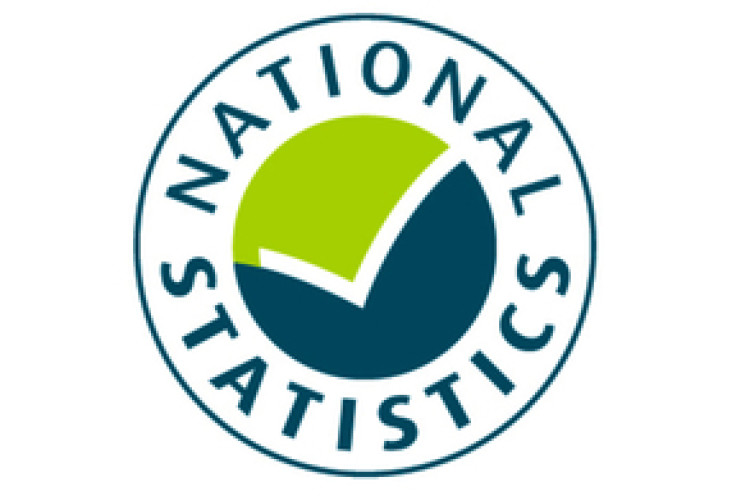 Latest estimates from the Office for National Statistics (ONS) show new orders for the construction industry in Q3 (July to September) 2015 increasing by 0.8% compared with Q2 2015 and the same as Q3 2014.
According to Barbour ABI, which supplies data to the ONS, there was a 42% year-on-year increase in new orders in the infrastructure sector, which accounted for £4.5bn of the £16.1bn total for Q3.
In a change from the recent dominance of the house-building sector, four of the five biggest construction contracts awarded in Q3 came from infrastructure, including the £1bn Thames tideway tunnel project and the £600m Race Bank offshore wind farm. There is also evidence of a wider geographical spread across all the £100m+ infrastructure projects in Q3, with their locations extensively covered across the UK in areas such as Northumberland, Cheshire and Lincolnshire.
However, given the Thames Tideway project is at least a year away from the start of work proper, the contract award offers little benefit to the construction industry today.
ONS also estimates that monthly construction industry output in October 2015 increased by 0.2% compared with September 2015 and by 1.0% year-on-year. Compare to September, all new work increased by 1.2% while all repair and maintenance decreased by 1.5%.  Within all new work, there were increases in private commercial (4.1%) and private new housing (2.3%) while public new housing, private industrial, public other new work and infrastructure reported decreases of 2.8%, 1.6%,1.2% and 1.1% respectively. Within the repair and maintenance (R&M) category, there were falls in all work types, housing repair and maintenance decreasing by 2.4% and non-housing repair and maintenance decreasing by 0.6%.
Year-on-year, all new work increased by 4.2% in October 2015 while there was a fall of 4.2% in repair and maintenance.
Commenting on the figures, Barbour ABI lead economist Michael Dall said: "The third quarter in construction saw an increase in new order values despite the wider slowdown in growth across the UK economy. In particular, the infrastructure sector experienced strong gains in the third quarter, with major projects such as the Thames Tideway Tunnel reaching the contract stage. These are the types of major projects that have been scarce in recent years so they provide a welcome fillip to the sector and, after further funding was confirmed in the comprehensive spending review, future prospects for infrastructure have improved significantly."
"In addition, the latest ONS output figures for October which shows growth of 0.2% compared with September, suggests a potentially stronger finish to the end of the year after the summer slowdown.

"Overall, the levels of appetite for investment across construction remain strong at the contract stage. However, the problems lie more on the supply side at present, with skills shortages in particular a major challenge in moving projects from the conceptual to the delivery phase."
Simon Rawlinson, head of strategic research at Arcadis, said: "Latest new orders data for the 3rd quarter shows that volumes have remained steady – reinforcing the impression that the strong recovery seen in 2014 has rapidly run out of steam.  Overall, orders are up by 0.8% in the quarter, and flat over the 12 month period.
"Housing was the biggest faller with year on year volumes down from the cyclical peak by over 10%.  The commercial and public-sector non-residential pipeline increased on a quarter to quarter basis but again down by upwards of 15 to 20% compared to levels seen during mid-2014. 
"These results suggest that despite a high volume of procurement, projects are not getting to site as quickly as they did a year ago – reflecting the challenges that many projects are facing in getting to an agreed contract sum.
"What in aggregate appears to be a steady situation is somewhat flattered by contract awards in the water sector worth in excess of £1.2bn – which is likely to be related to the Thames Tideway Tunnel.  This one-off project is unlikely to deliver significant spend for at least 18 months – indicating that the short term prospects of the wider industry are not quite as bright as the headline data would suggest."
Construction Products Association economics director Noble Francis said of the slight rise in output in October:  "After the slowdown in construction activity in Q3, it was good to see an acceleration in activity for the construction industry on both a monthly and an annual basis. However, the figures also highlight contrasting fortunes for private and public house building. Private housing output rose 2.3% in October compared with September and was 4.6% higher than a year ago. Going forward, policies announced by the chancellor in his recent autumn statement, such as London Help to Buy, should ensure further growth in private housing output by incentivising major house builders to increase building rates over the next 12 months. However, there are mounting concerns regarding affordability in the housing market, especially in London where average house prices are already 9.6 times average earnings."
"The falls in public housing are a major concern, despite the chancellor's announcement of '400,000 new affordable homes' in November's autumn statement. Public housing output in October was 3.0% lower than September and 25.9% lower than a year ago. The ONS figures also highlight that new orders for public housing in Q3 were 26.7% lower than a year ago due to funding issues for housing associations as they face falling public sector funding, cuts in social rent and the extension of Right to Buy. As a result, the trend for public house building appears to be sharply negative over the next 12 months."
Got a story? Email news@theconstructionindex.co.uk