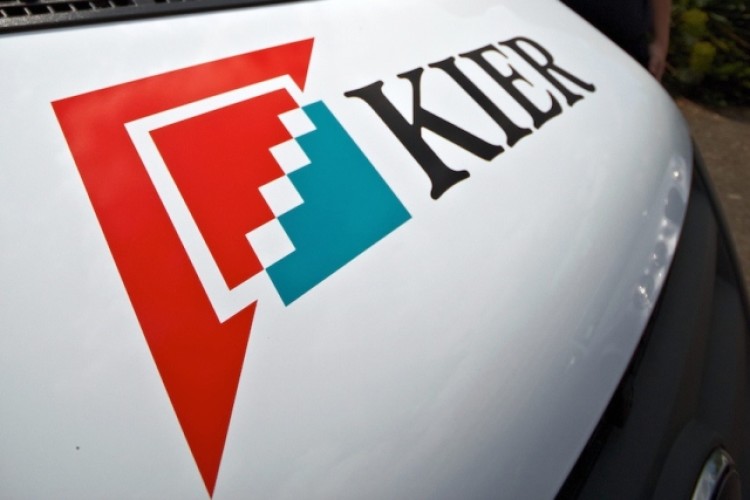 Kier Group has reported a £15m pre-tax loss for the year to 30th June 2016  on revenue up 26% to £4.2bn (2015: £3.4bn).
Transaction, integration and restructuring costs following the acquisition of the Mouchel Group came to £49.9m. There was a £35.6m provision on losses incurred by the Environmental Services business and a £23.1m provision for closure of Caribbean operations.
There is also a £4.5m provision in the accounts for compensation to blacklisted construction workers through the Construction Workers Compensation Scheme.
However, excluding these speed bumps, Kier's pre-tax profit for the year was up 45% to £125m, enabling chief executive Haydn Mursell to describe the results as good.
During the year net debt was reduced from £141m to £99m and the net pension scheme deficit was cut from £123m to £72m. The balance sheet includes the combined deficits of the Kier, May Gurney and Mouchel consolidated pension schemes.
There was revenue growth across all divisions but the construction division saw a record year of growth, benefiting from the incorporation of Mouchel Consulting as well as strong growth in the regional building business, which delivered a 10% increase in like-for-like volumes.
In the construction division, revenue was up 17% to £2,025m (2015: £1,732m) and underlying operating profit was up 23% to £47.4m (2015: £38.4m).

Underlying operating margins for the construction division increased to 2.3% (2015: 2.2%) and the working capital position has improved. The current order book of £3.4bn for secured and probable work, excluding framework wins, includes more than 90% of forecast revenue for the 2017 financial year, on increasing volumes.
The evaluation of strategic options for Mouchel Consulting, which includes the search for a buyer, is continuing. 
Chief executive Haydn Mursell said: "The results reflect the group's ongoing strength in core contracting, with the Construction division revenue hitting a record high of £2bn, while maintaining one of the strongest margins in the sector at 2.3% and a dominant geographical footprint as the UK's leading regional builder.  And the rest of the group has performed well, with the Services division now accounting for 50% of group profit, following the Mouchel acquisition.
"In this financial year we have made substantial investment in the consolidation and evolution of the group generating exceptional costs; whether that's the integration of Mouchel, or reviewing parts of the business that don't meet our financial hurdles.  But this investment gives us a solid platform for growth moving forward. 
"We can now leverage a group which is shaped to respond to some of the strongest and most enduring market opportunities; whether this is major infrastructure project delivery like Hinkley Point, or service provision such as the UK's leading highways maintenance and management provider or delivering as one of the country's biggest mixed tenure developers or core contracting in our role as the UK's leading regional builder. 
"And we've managed this without hampering our ability to increase our dividend whilst substantially reducing our net debt position by 30%, well ahead of expectations."
Got a story? Email news@theconstructionindex.co.uk