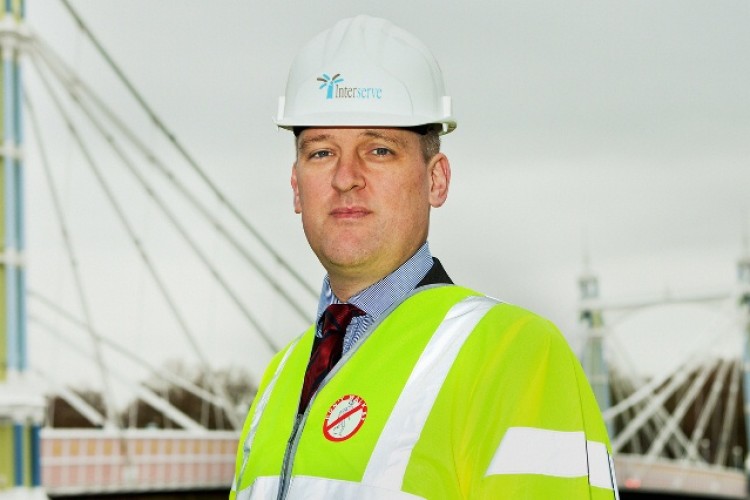 Revenue was up nearly 29% for the six months to 30 June 2014, reaching £1,374.8m (2013 H1: £1,068.2m).
Excluding exceptional items, headline pre-tax profit was up 36% to £50.2m (2013 H1: £36.8m).
Factoring in amortisation and exceptional items, notably transaction costs on the £250m acquisition of Initial Facilities in March, reported pre-tax profit for the period was £28.3m, down from £30.7m for the same period last year.
Even without the acquisition of Initial Facilities, Interserve saw organic growth of 9.1% in revenue and 15.4% in operating profit during the first six months.
With £2bn of new contracts secured in the period, the order book has swollen to £7.5bn, up from £6.4bn at the start of the year.

Chief executive Adrian Ringrose said: "It has been a very good first half of the year for Interserve. We have delivered strong organic growth, achieved through robust performances from our UK Support Services and Construction businesses and excellent results in Equipment Services.
"Market conditions in International Construction and Support Services continue to be highly competitive, although we are now starting to see signs of improving demand.
"Our strong organic growth was complemented by the performance of our acquisitions. Initial Facilities traded in line with our expectations during the period and its integration is progressing smoothly."
With the acquisition of Initial Facilities, Interserve's support services division generated £867.2m in revenues, compared to £619.8m in the first half of 2013.
The construction division also performed strongly, with an 11.6% rise in UK revenue to £432.6m, plus a further £99.4m from international work. Organic revenue growth was 4.9% on the same period in 2013, boosted to 11.6% including Paragon, the specialist fit-out and refurbishment business acquired in May 2013. Contribution to total operating profit increased by 8.1% to £8.0m.  Margins remained stable at 1.9% and future workload rose to £1.4bn. (FY 2013: £1.0bn).
Got a story? Email news@theconstructionindex.co.uk