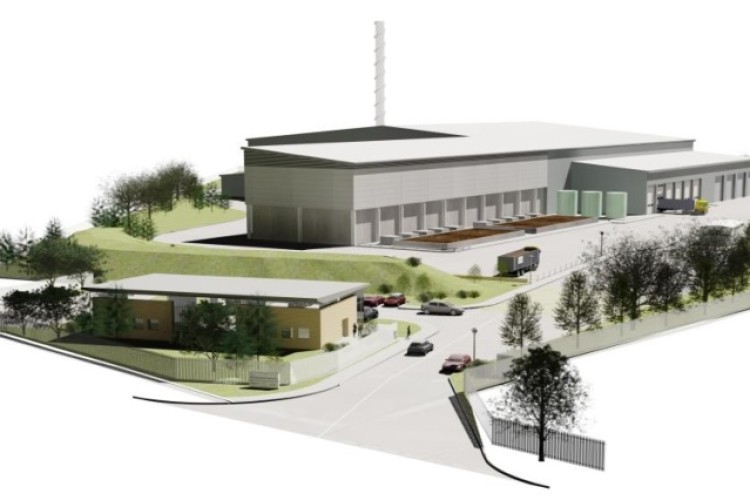 Interserve and Shanks have set up Resource Recovery Solutions (Derbyshire) Ltd, or RRS, as a special purpose vehicle for the 27-year contract.
RRS has been providing interim waste management services to the residents of Derby and Derbyshire since 2009 working with the councils to secure planning permission for the new facility.
Interserve can at last now start construction of the £145m mechanical biological treatment (MBT) facility and an on-site gasification plant in Sinfin, south Derby.
Waste management specialist Shanks will operate it, alongside Derby's existing waste management facilities.
Construction of the new facility is expected to be completed by April 2017, at which point Shanks and Interserve will each inject £18m of subordinated debt into the joint venture company.

The project has been highly controversial and the subject of planning dispute. The scheme was turned down in November 2010 by the planning inspector after a 12-day public inquiry, on the grounds of traffic and air pollution. This was overturned on appeal in the High Court in July 2011. (See previous report here.)
The new plant is expected to divert up to 98% of local domestic residual waste from landfill, while also generating enough green electricity to power approximately 14,000 homes. This electricity will be supplied to the national grid, offsetting the cost of the waste treatment to the councils.
Non- recourse debt funding of up to £195m is being raised by RRS through the UK Green Investment Bank and two banks – BayernLB and Sumitomo Mitsui Banking Corporation.
Derbyshire councillor Joan Dixon, cabinet member for jobs, economy and transport, said: "The county council is facing massive budget cuts and our current landfill bill is one we cannot afford in the future.  We do not know how much landfill will cost in coming years but it certainly won't cost less than it does now. This waste treatment facility will give us certainty about the cost of managing waste in the future, help us to manage our budgets and protect us from future rises in the cost of landfill - including Landfill Tax which is currently set at £80 a tonne."
Got a story? Email news@theconstructionindex.co.uk