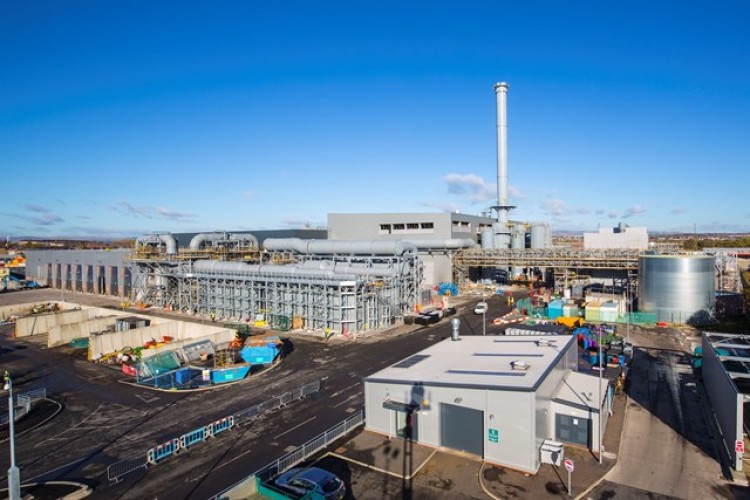 Interserve was supposed to have completed the new Glasgow Recycling & Renewable Energy Centre at Polmadie this year but has admitted to problems with the design, procurement and installation of the gasification plant.
It was supposed to complete its £146m contract for Viridor in March 2016, after a three-year programme, but subsequently acknowledged it would not be able to meet a revised completion date of March 2017.
In May 2016 Interserve issued a statement conceding £70m of cost overruns and delays on the project. Then in August it announced that it was giving up on the whole energy-from-waste sector altogether – a business comprising six contracts with aggregate whole-life revenues of £430m that Interserve entered into between mid-2012 and early 2015.
In a statement today, Interserve said it had now received notice of termination on the Glasgow Recycling & Renewable Energy project. "We are assessing the implications of this development with our legal advisers and will issue a further update in due course," it said.

Viridor has been working with Glasgow City Council since 2012 to transform the way the city's residual waste is managed. In 2013, Interserve started construction started on a state-of-the-art recycling and sustainable waste management facility at the council's long established waste treatment plant at Polmadie, overhauling the way the city's household waste is managed over the next 25 years. Commissioning started in May, with waste being processed since July 2016. 
Viridor capital projects director Alan Cumming said: "Whilst commissioning is now well underway, our contractor Interserve has continually and repeatedly failed to meet delivery milestones. Viridor has made every effort to avoid this highly regrettable action.  That said, against a backdrop of Interserve continuing to report further delays, Viridor is no longer able to tolerate further impacts on this important environmental project."
He added: "Viridor remains fully committed to delivering this world-class facility and we have the expertise to do so; as demonstrated by the delivery of six energy recovery facilities across the UK in the last 18 months. We are liaising with key stakeholders to encourage Interserve to offer every support to their employees and affected supply chain. Following formal legal termination of our contract with Interserve, we will move to implement a full, professional delivery team, mitigating where possible impacts on the existing supply chain."
Got a story? Email news@theconstructionindex.co.uk