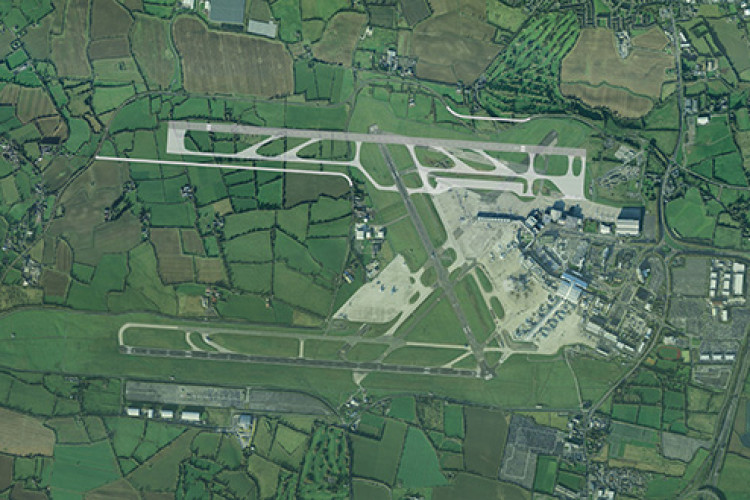 Shane Ross, whose brief covers transport, tourism and sport, launched the publication, Review of the Capacity Needs for Ireland's State Airports.
He said that he was acutely aware of the dependence of the national economy on Ireland's airports, particularly Dublin Airport, and that it is critical to get strategic development decisions right.
"I want to ensure that there is an open approach to the policy options for expansion of Dublin Airport and specifically an examination of the merit of introducing competition in the provision of terminal services," he said. "The report confirms that this is a possible option. I will now seek to establish the views of key stakeholders before considering the matter further and deciding a way forward."


He added that airports are vital to Ireland, with aviation supporting the country's trading relationships and providing significant employment. Tourism, Ireland's largest indigenous industry, relies heavily on air travel. Irish airports, and Dublin Airport in particular, have experienced a strong return to growth in recent years and this growth is expected to continue. "In order to ensure that the airports are prepared for the longer term, this review looks to the future needs of the three State Airports to 2050," he said. The other two are Cork and Shannon.
The review concludes that how passengers get to and from Dublin Airport in the future will be critical to any decision on terminal development. In light of this, steps are now being taken to ensure that collaboration and consultation on this issue takes place as a matter of urgency. The review also raises the issue of the cross-wind runway at Dublin Airport, currently used when weather and wind conditions require it. The Minister has asked that experts now look in detail at the future of this runway, as its location on the airfield will also have a bearing on where any future terminal development can take place.
A public consultation process will now take place. Ross has undertaken to consider all submissions, before reverting to government in early 2019 with recommendations on the future development of Dublin Airport.
Got a story? Email news@theconstructionindex.co.uk