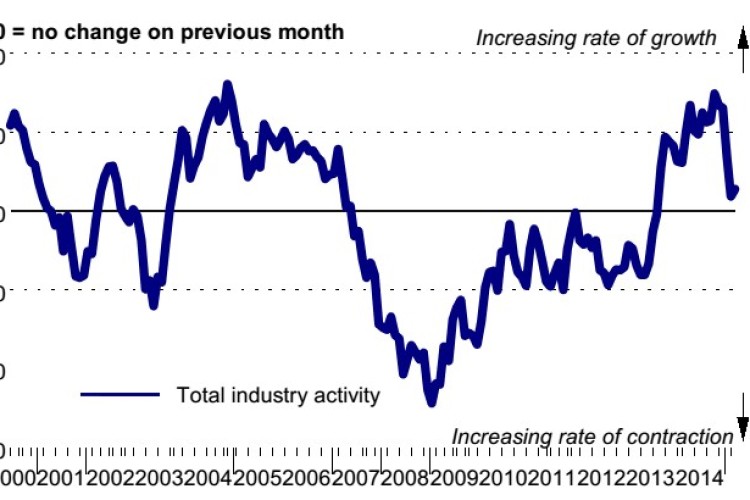 Growth also quickened slightly last month after slowing for four successive months. Meanwhile, a weaker euro contributed to the strongest increase in input prices since March 2007. The Ulster Bank Construction Purchasing Managers' Index (PMI) – a seasonally adjusted index designed to track changes in total construction activity – rose to 52.9 in March, up slightly from 52.0 in the previous month and thereby signalling a faster increase in activity than in February. That said, the rate of expansion remained much weaker than seen during 2014.
Simon Barry, chief economist Republic of Ireland at Ulster Bank, said: "The March results of the Ulster Bank Construction PMI survey signal a modest improvement in Irish construction activity last month. The headline PMI rose from 52 in February to 52.9 in March indicating that the overall growth rate in activity picked up sli ghtly last month. This improvement, in turn, reflected slight improvements in both Housing and Commercial activity, while respondents also reported a faster pace of new orders growth – a development which should underpin activity levels in the months ahea d. Another point of interest from the March results was a second consecutive monthly acceleration in the rate of input cost inflation to its fastest pace in eight years. A number of respondents indicated that recent euro weakness, particularly against sterling, had led to a rise in the cost of imports.
"Overall, following the sharp weakening in the pace of construction activity recorded in January and February, the modest improvement in the March PMI is a welcome sign that the sector's growth rate steadied at the end of the first quarter. Nevertheless, it remains the case that the rate of expansion in March was a good deal weaker than that seen last year, consistent with a notable loss of momentum in the sector's recovery so far this year relative to the very strong growth recorded in 2014."
Activity on both housing and commercial projects rose at the end of Q1, and at marginally faster rates. The sharper increase was recorded on commercial activity. Meanwhile, civil engineering activity decreased for the second successive month, and at a solid pace.

As has been the case in each month since July 2013, new business increased during March. The latest rise was solid, and faster than seen in February. Some panellists reported an improvement in market conditions.
Higher new business led a number of construction companies to take on extra staff, resulting in a nineteenth successive monthly increase in employment. That said, the rate of job creation eased to the weakest since December 2013, linked to slower growth of new business in the first quarter of the year.
The rate of input cost inflation picked up for the second month in a row and was the sharpest in eight years. According to respondents, a depreciation of the euro, mainly with regards to sterling, had led to increases in the cost of imported items.
Got a story? Email news@theconstructionindex.co.uk