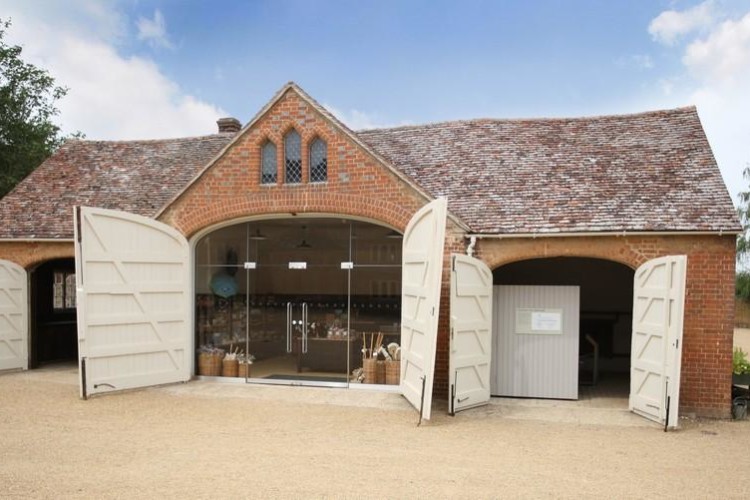 Working across a number of architecturally listed buildings within the stable and cart yards, the contractor has painstakingly refurbished these structures to create a modern café and retail facility, as well as new exhibition space in the restored stable block.    
Audley End House is one of English Heritage's top 10 most visited sites and the impressive Jacobean mansion, and its surrounding parkland landscape, is open to the public throughout the year. Focusing on the stable block, tack house, coach house and cart yard, ISG Jackson was tasked with systematically restoring these important buildings, using historical building techniques and preserving as much of the original fabric of the structures as possible. 
Working closely with English Heritage's preservation officers, ISG Jackson carefully stripped back modern additions to the courtyard buildings to reveal original surfaces, internal finishes and paint schemes. Timber panels in the stalls and coach house were repaired, with any replacements sourced from matching timber stock and stained to replicate the original panels.  
Internal wall finishes were achieved using traditional lime plaster and a number of lath and plaster ceilings were repaired or replaced, whenever damage was too extensive.  Damaged flint cobbles within the courtyard were repaired and at the entrance to the stables, the elaborate brick flooring was also repaired and restored, and the contractor completely re-roofed the new café building, sourcing slate from Wales to match the original roof tiles. 
Stuart Talbot, divisional director of ISG Jackson Special Projects, commented: "Working with existing structures demands a highly flexible approach and real attention to detail, especially with the installation of modern precision made components into buildings that are many hundreds of years old. Innovation and experience are highly prized attributes when working on restoration projects, as is the ability to maintain excellent relationships with the client and key stakeholders. 
"The refurbishment of historically important buildings presents a wide range of challenges for the contractor and it is immensely gratifying to have successfully delivered the project to our client's expectations, witnessing first hand how these structures add to the visitor experience at Audley End."
Got a story? Email news@theconstructionindex.co.uk