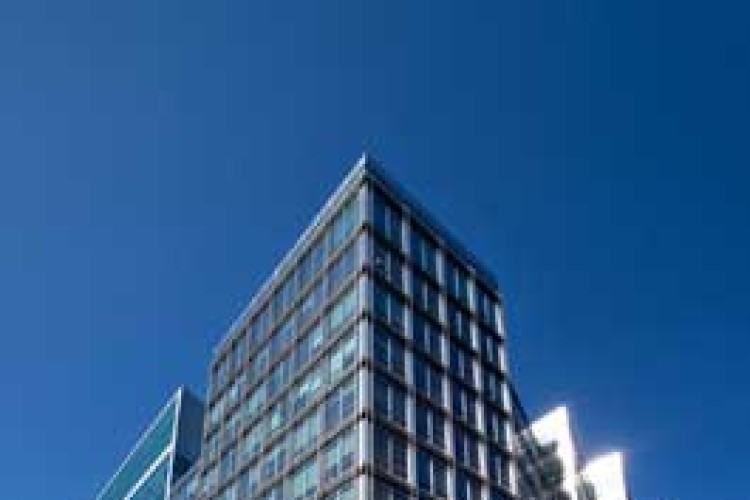 The scheme covers three floors of the 12-storey Snowden Street building. ISG will deliver 46,000 sq ft of Cat A office space and carry out a major reconfiguration of the ground floor reception area.
The project also includes the strip-out and replacement of three existing lifts, external cladding modifications and the installation of lighting feature, suspended from level 12 within the building's central light well.
In the  main reception area of the live building, ISG will strip out and reconfigure the accommodation. A 20m brass feature wall will be installed behind the reception desk and the company will form a new business lounge with 12m media wall.
Accessibility enhancements include new circle slide doors and turnstiles at ground floor level, and ISG will partially remodel the front elevation with structural glazing and a new illuminated entrance canopy. Externally, the contractor will modify and upgrade existing landscaping elements.
Matt Blowers, managing director of ISG's UK Fit Out business, said: "The communal upgrades form a significant component of the Broadgate Quarter project and minimising our impact on existing tenants remains a core focus throughout the programme duration."
Got a story? Email news@theconstructionindex.co.uk