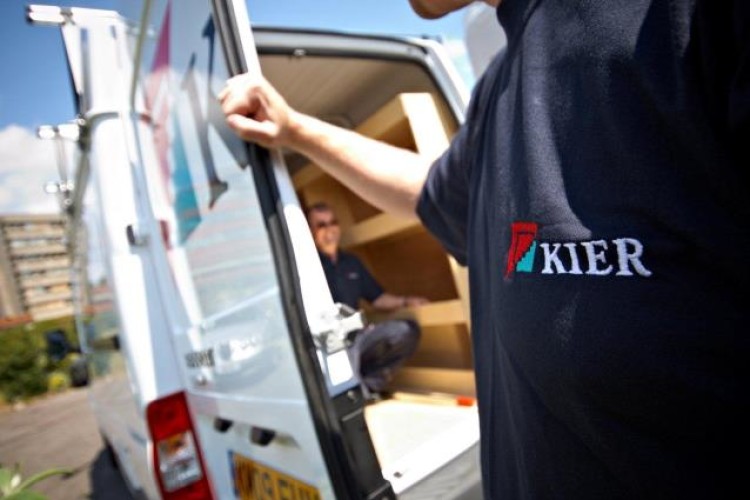 Kier had been providing repair services to the London Borough of Islington's 30,000 homes for the past 14 year under a £16.5m a year contract.
A council report concludes that the work could be done better, although not more cheaply, in house.The move is expected to increase costs of delivering the service 24%.
The report said that Kier's performance had improved but remained "less than optimal". Performance of 'jobs done right first time' and 'urgent repair completions' were below target, at 83% against a target of 94%. "Areas of particular concern include voids, where performance by Kier's subcontractors has been very variable, and Kier's inability to clear overdue works orders as promised: there are still 580 orders overdue from 2012/13. Despite numerous reassurances this issue has not been brought under control."
The report continues that: "An in-house option offers the best protection against further deterioration in the market for providing responsive repairs services. In recent years many councils and other housing providers have been hit hard when major contractors go out of business. Islington itself had a narrow escape when Connaught went out of business shortly before it was due to take up a capital investment contract, and some of our new-build has been delayed by the collapse of Rok."
It further states: "Bringing the service in-house could increase the cost by an estimated £3.9m a year. There would also be extra one-off setting up costs in the region of £2m. One-off costs would include negotiating a series of sub-contracts; acquiring vehicles, plant and equipment and their storage; and developing and implementing IT systems to deliver the jobs."

However, the report, written by Sean Mclaughlin, corporate director of housing and adult social services, concludes: "In spite of the potential short-to-medium term cost disadvantage of the in-house option, in the long-term it could be to the Council's financial advantage. A well organised and well managed in-house service could provide better value for money and could reduce the financial risk of volatility in the market – there could be more certainty on the costs to be charged to the council."
Cllr James Murray, Islington Council's executive member for housing, said: "This is an important milestone for Islington's council housing. At the same time as building a new generation of council housing we want to provide a high-quality service for our residents.
"Two years ago we brought housing management back in-house – and now our decision to bringing the repairs service in-house too shows how important it is for us to get it right.
"By running the repairs service directly, we can ensure resident satisfaction is a priority over profit. Over time, we want to maximise local employment and apprenticeships, alongside supporting the workforce and reducing dependence on subcontractors."
Got a story? Email news@theconstructionindex.co.uk