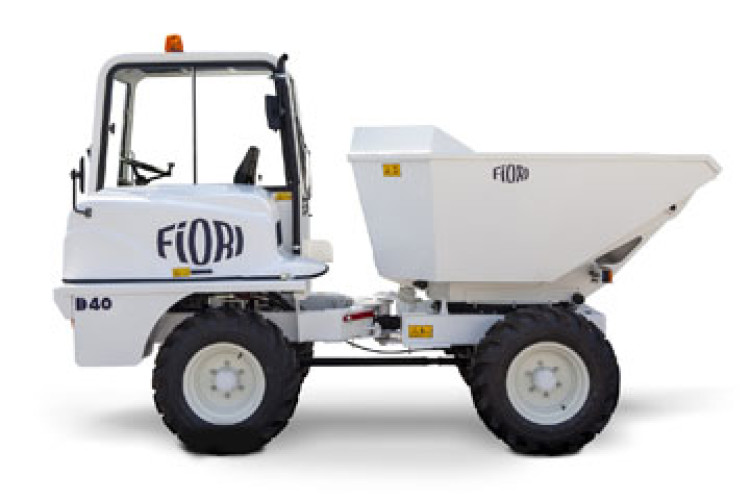 Berkshire-based Eurotippers is now the official sole supplier of Fiori Group dumpers in the UK and Ireland.
Fiori has a range of three dumper models from four to 10 tonne capacity, each with rotating ROPS FOPS cabs.
With a 180-degree rotatable operator seat and steering position within the cab, the dumper can be driven both forwards and in reverse with the driver always facing direction of travel. This is believed to be a first for the UK and Ireland market. 
Front and rear cameras and sensors further enhance operator visibility.
The dumpers have hydrostatic transmission and a front oscillating differential axle that offers stability even at full load.  At the same time the double-jack controls frame articulation for easy manoeuvring.
Eurotippers managing director Eamonn Ryan said: "We look to source and supply market-leading vehicles, in terms of safety, reliability and efficiency.  The Fiori Group's 180-degree cab dumper range meets this criteria and we believe they offer a range of safety benefits that are unrivalled in the UK and Ireland today."
Got a story? Email news@theconstructionindex.co.uk