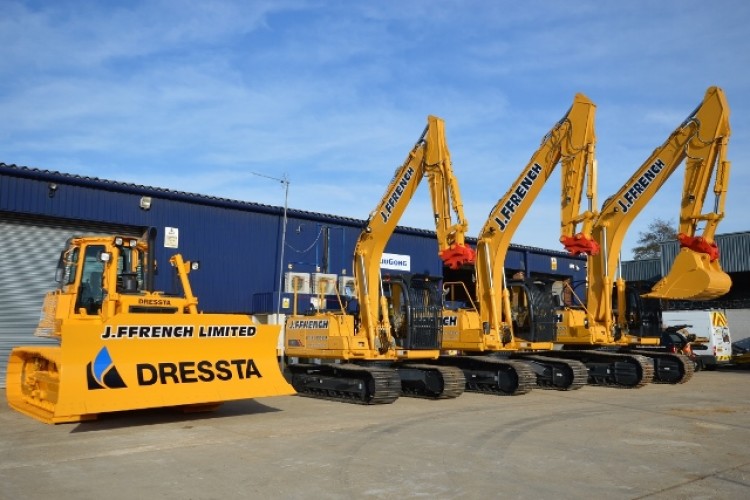 The deal includes 19 excavators from the Chinese manufacturers and one bulldozer made by Dressta in Poland, which was acquired by LiuGong in 2011.
J Ffrench managing director of Justin Ffrench admitted that he was sceptical about Chinese machinery at first "but having taken a number of machines on long term demonstration, and supplying them to our customer base for their response, I have been pleased with the feedback we received".
The sale was made by LiuGong dealer Construction Plant & Machinery Sales (CPMS).
The first five units to be delivered include a 14-tonne class 915D hydraulic excavator, two 22-tonne 922LC excavators and a 36-tonne 936LC.
The 915D model has a four-cylinder Cummins Stage IIIA engine, with gross power output of 82kW. It has a maximum digging depth of 5,470mm and standard bucket capacity of 0.55m3.
The 922LC has a 116kW six-cylinder Cummins Stage IIIA engine. Maximum dig depth is 6,615mm and bucket capacity is 1m3.

The 936LC, the largest LiuGong excavator available in the UK, has a 209kw Cummins Stage IIIA engine, maximum dig depth of 7,340mm and bucket capacity of 1.6m3.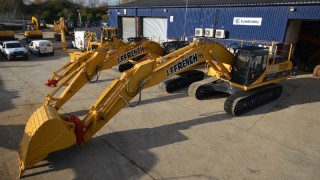 All the excavators in this order have been modified with full demolition specifications, including heavy-duty bucket tipping ram guards, strengthened side skirt protection, FOPS cab guard protection, boom and dipper arm check valves, and 'boxing ring' style cables slung on poles on the machines' upper structure to provide fall protection. These modifications are carried out by CMPS LiuGong-trained fitters at the dealer's workshop in Portsmouth.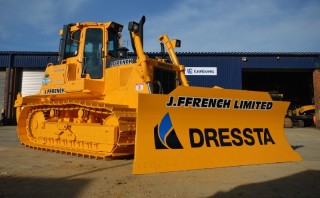 The Dressta dozer is a TD15M Extra model, the first of this model in the UK. It has also been modified to include a full-power, angle, tilt (PAT) blade assembly and a strengthened three-tine ripper assembly.
In addition to this deal, CPMS has also recently booked an order to supply seven LiuGong wheeled loaders to Dudman Group in West Sussex.
Got a story? Email news@theconstructionindex.co.uk