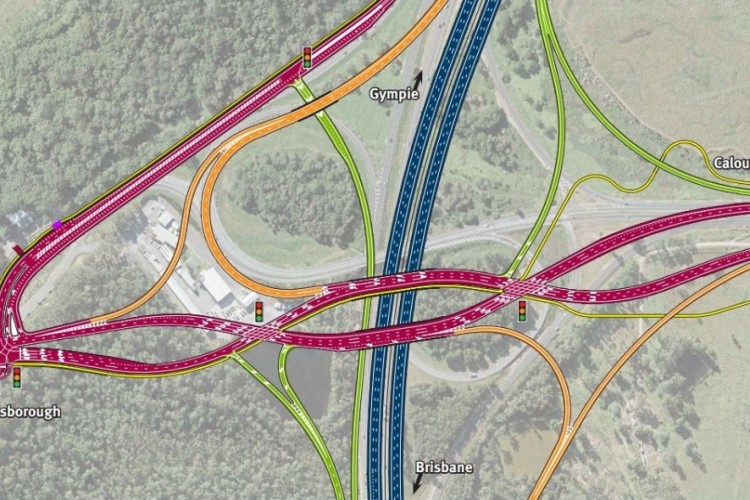 Fulton Hogan Seymour Whyte Joint Venture (FHSW JV) was awarded the AU$929.3m (£526.6m) design and build contract last month (link opens in new tab).
The project involves upgrading the highway to six lanes and delivering major upgrades of the Caloundra Road and Sunshine Motorway interchanges.
FHSW JV, comprising Fulton Hogan, Seymour Whyte Group and designers Jacobs and Arup, is delivering the upgrade on behalf of the Queensland Department of Transport & Main Roads.
The design includes Australia's first diverging diamond interchange (DDI). The objective of the DDI is to reduce traffic congestion and improve safety for motorists, pedestrians and cyclists. It also uses a smaller footprint than traditional interchange designs.
Jacobs senior vice president buildings and infrastructure Patrick Hill said, "We're delighted to be a member of the FHSW Joint Venture and contribute our world class design expertise to this important transport project for Queensland and Australia. We look forward to working closely with our joint venture partners and the Queensland Government over the coming years."
Major construction expected to begin in mid-2017 and the project is scheduled for completion in late 2020.
Got a story? Email news@theconstructionindex.co.uk