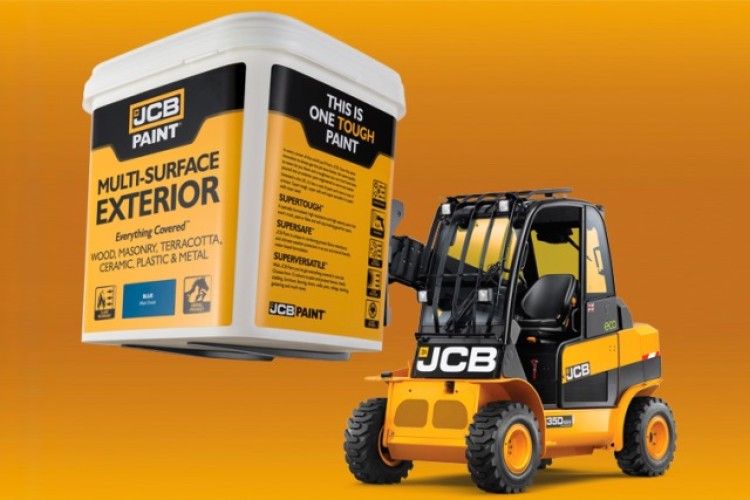 Gloucestershire-based QXE Industries has secured the rights to the trading name JCB Paint, which it is using for a single-coat exterior paint, available in 12 colours, with suitably matter-of-fact names such as Red, Blue, Brown and Green, rather than Mosaic Sunlight, Egyptian Feast or Harvest Surprise preferred by interior designers.
JCB Paint officially launches later this month.
QXE Industries, incorporated in March 2016, is based in a farmyard barn in the Cotswolds.
Other products licensed to use the JCB brand include workwear and boots, children's toys, mobile phones and even spectacles.
Got a story? Email news@theconstructionindex.co.uk