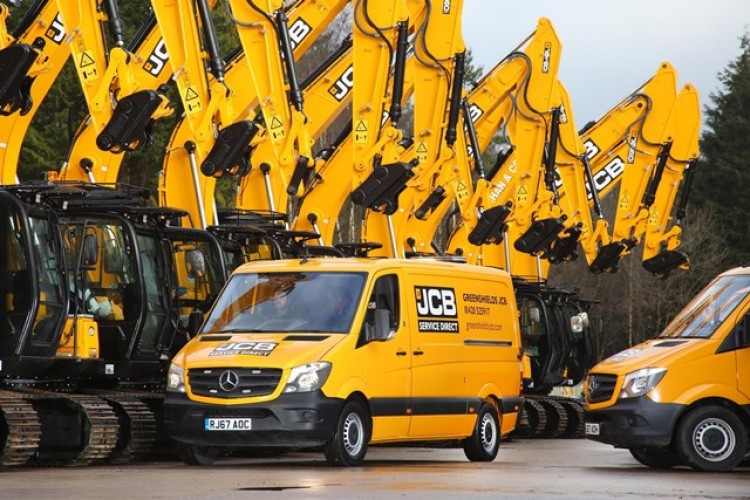 Twenty of the 22 new vans are 3.5-tonne Sprinter 314 CDI models, which have been distributed across Greenshields JCB's branch network. They are assigned to members of its 65-strong team of field engineers.
The vans were supplied by Rossetts Commercials; storage conversion specialist Bott racked out the vehicles' cargo areas to carry tools and spare parts.
The other two new vans are a mid-sized Mercedes-Benz Vito 114 CDI Long, which has been allocated to a senior technician-trainer, and a small Citan 109 CDI Long, now being driven by a workshop foreman.
It is the first time that Greenshields JCB has favoured Mercedes-Benz vans. It has previously been a Ford Transit user, but was won over by the promise of 24-hour after-sales support from Rossetts.
Greenshields JCB general manager Simon Hoare said: "We guarantee a four-hour response time to machine breakdowns, though we're often at the customer's site a lot more quickly. If we're to make good on this pledge it's essential that our own vans are reliable, and that if the worst happens we'll get the support we need."
Greenshields JCB still operates 50 Ford Transit vans. "We plan to replace the balance of the fleet over the next 24 months, and if the manufacturer and dealer deliver on their pledge then there is a strong likelihood that Greenshields JCB will become a significant Mercedes-Benz user," added Mr Hoare.
Got a story? Email news@theconstructionindex.co.uk