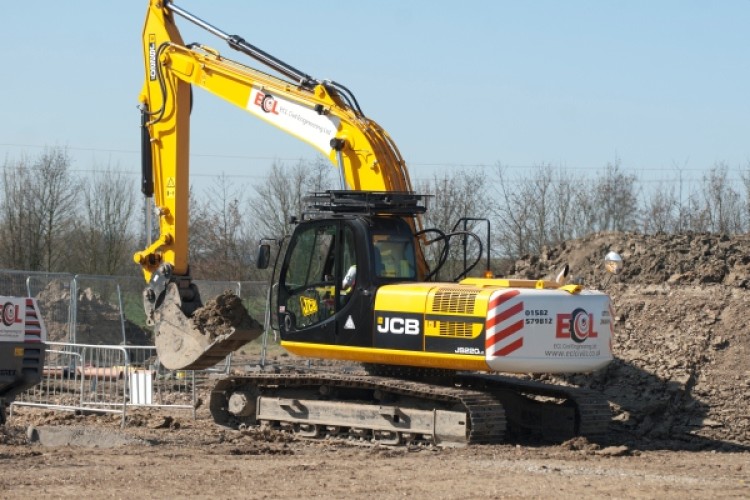 ECL has continued to expand through the recession and now has close to 30 excavators, all JCBs, including JS130, JZ145 and JS220 models.
"When JCB supplied a JS130 to us a few years ago I was over the moon with the machine," said director and co-owner Sean Hoare. "The build quality, hydraulic performance and cab environment have all improved over the last few years and continue to do so."
Mr Hoare took over the running of ECL from his father in 2006, at a time when the company ran just a handful of machines. He joined forces with co-director Steve Tysoe in 2010.
Mr Hoare is an experienced excavator operator and has built the company around the excavator fleet. Turnover has risen from £800,000 in 2007 to an expected £15m this year. This has been achieved by building relationships with housebuilding companies across the southeast and the Midlands, Mr Hoare said.
All of the machines have been supplied by local dealer Watling JCB, with funding through JCB Finance. The JS excavators have been ordered in contractor specification, with air conditioning, auxiliary piping, a rear facing camera and full cab guards. They also come with a twin-lock quick hitch to allow rapid changes of buckets and attachments.
Got a story? Email news@theconstructionindex.co.uk