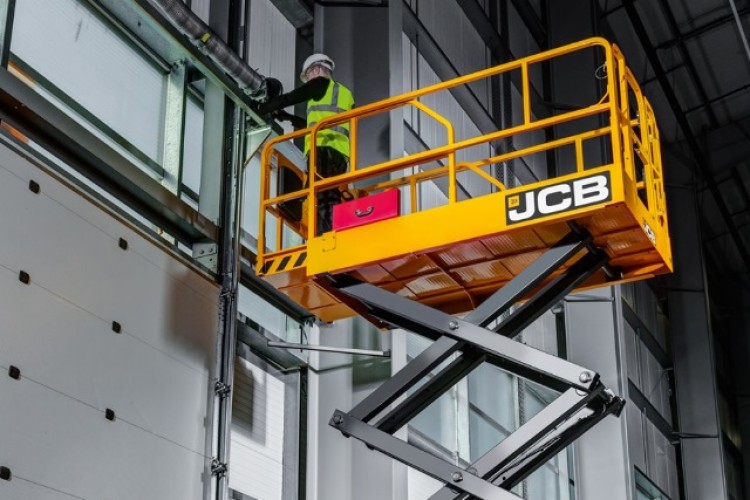 JCB Access has brought out an initial nine electric scissor lift models and plans to unveil a full range of scissors and boom lifts by the end of the year, with 27 models in all.
The JCB access platforms are designed in-house, certified by TUV and meet the latest EN280 legislation. However, they are made in China by a supplier company.
The products will initially be offered in the UK, France, Germany and North America.
JCB's dealer network has been undergoing full sales and service training to be able to provide world-class back-up for the access platform ranges. JCB's LiveLink telematic system will be incorporated as standard on all booms, and available as an option on the scissors.
JCB is looking for a slice of a market estimated to be worth US$8bn a year from the 130,000 units a year sold.
JCB chairman Lord Bamford said: "The access market is a truly global market and offers immense opportunities for growth for JCB. It's a market that is ripe for a new supplier with the ability to offer industry leading, round-the clock-product support. JCB's 770 dealers with 2,200 depots can deliver the back-up that global customers expect."
He added: "Customers in this industry now have a highly credible alternative with a range of products built and certified to a higher standard. We are very excited about the opportunities this offers the rental customers that we already know very well."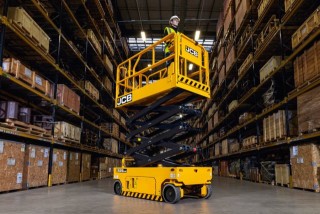 The JCB Access product range
By the end of 2017 JCB's range of access platforms will include:
Nine electric and three diesel scissor lifts from 15 ft (4.6 metres) to 45 ft (13.8 metres)
Five articulating booms – four diesel and one electric - from 49 ft (14.9 metres) to 81 ft (24.6 metres)
10 diesel telescopic booms from 67 ft (20.6 metres) to 136 ft (41.6 metres).
 The scissor lifts weigh between 1,330kg and 3,366kg. The two smallest models (S1530e & S1930e) have platforms measuring 1.64m long by 0.76m wide, while all larger models use a 2.5m long platform, apart from the largest S4550E model which has a 2.64m long working area. The machines are rated for basket capacity from 227kg to a maximum of 550kg.
The electric scissors are powered by four 6V or 12V batteries, with hydraulic drive. Three diesel models will be introduced later in 2017.
JCB will introduce four diesel-powered articulated booms in 2017, with platform heights of 49 ft (14.9 metres) through to 81 ft (24.6 metres). All four models will be offered with four-wheel drive and two-wheel steer, delivering up to 40% gradeability and a maximum stowed driving speed of up to 7kmh. These will be joined by a 45 ft (13.7 metre) platform height AJ45E electric powered articulating boom model in the summer. The electric model has two-wheel drive and two-wheel steering, with up to 30% gradeability.
The AJ50D diesel articulating boom is powered by a Perkins engine, while the other three articulated models and all telescopic models use the JCB by Kohler engine seen in many of JCB's compact machines. Load capacities range from 227-250 kg, again enough for two occupants and tools.
A range of 10 diesel-powered telescopic booms will also be added throughout 2017, JCB says. These will offer platform heights from 67 ft (20.6 metres) to 135 ft (45.6 metres).
Got a story? Email news@theconstructionindex.co.uk