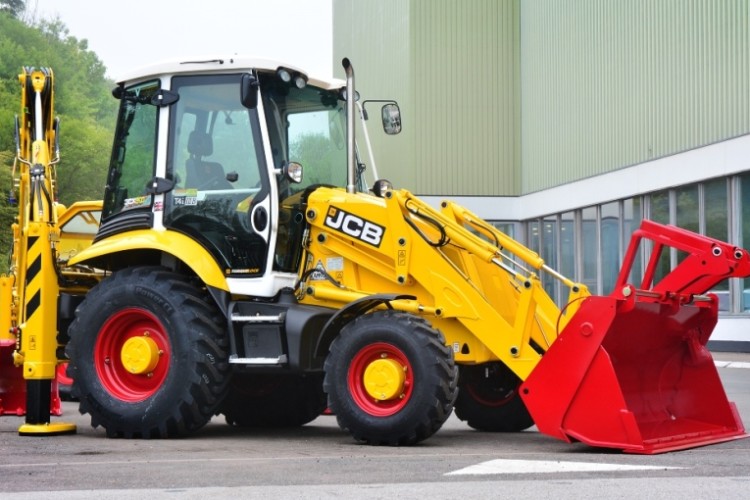 It is also launching a limited edition version of its most famous machine with added in-cab coffee makers and retro paint job.
The late Joseph Cyril Bamford founded the company on 23rd October 1945 in a tiny garage in Uttoxeter, Staffordshire, making trailers from wartime scrap.  Today the company has 22 factories around the world and more than 12,000 employees. They've all got the day off today.
The milestone is also being marked with the production of a limited edition version of the classic 3CX backhoe loader, on which the company's success is founded. A total of 70 of the special machines will be made in livery last seen on the JCB 3CIII model in 1979.
They will come with red buckets, full white cab and red wheels instead of the customary black and yellow finish.  And in a nod to the demands of the modern operator, the colourful machines will also be equipped with in-cab coffee makers. The limited edition 3CX backhoes, which have a top speed of 40km/h, will go into production at JCB's World HQ in Rocester next month.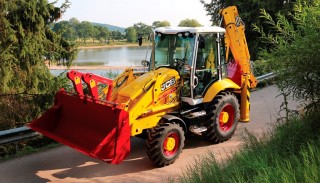 Lord Bamford said that JCB and its employees should be proud of what has been achieved over the past 70 years but he preferred to look forwards. He said: "Seventy years is a long time, but the past is the past and while we are proud of it, our engineers are really only interested in the future and the products of tomorrow.  You cannot rest on your laurels in business; you have to be thinking of tomorrow, the changing world markets and the products our customers need. That is what makes me and all our people tick."  

Lord Bamford, who was born on the same day as his father founded JCB, added: "My first memory of JCB really was my father. He was an engineering genius, there was no doubt about that and he was always dreaming of things, and dreaming of better ways of doing things. The backhoe loader my father invented was a godsend and started a mini revolution in construction machinery. Today the backhoe is one of more than 300 products we produce and sell globally.
"A saying that my father had was that customers make payday possible and that is still true today. They are crucial to what we do and we will continue to listen to our customers around the world as we develop new machines. The fact that we are a family business makes us different as virtually none of our competitors are family businesses. We are dedicated to the production of world-class products and take a long-term view."
Since JCB manufactured its first backhoe loader in 1953, the company has produced more than 600,000 of them.
"The backhoe loader was the building block for the success of JCB and while we now produce many other different types of machines for construction, agricultural and industrial machines, it remains one of our most important products," Lord Bamford said. "The JCB backhoe has not only helped put JCB on the map but Staffordshire and Britain too and I'm delighted that we are producing limited edition models to mark the company's anniversary."
Digger Blogger has filed a series of entries to mark the 70th anniversary of JCB. See them at www.theconstructionindex.co.uk/the-digger-blog 
Got a story? Email news@theconstructionindex.co.uk