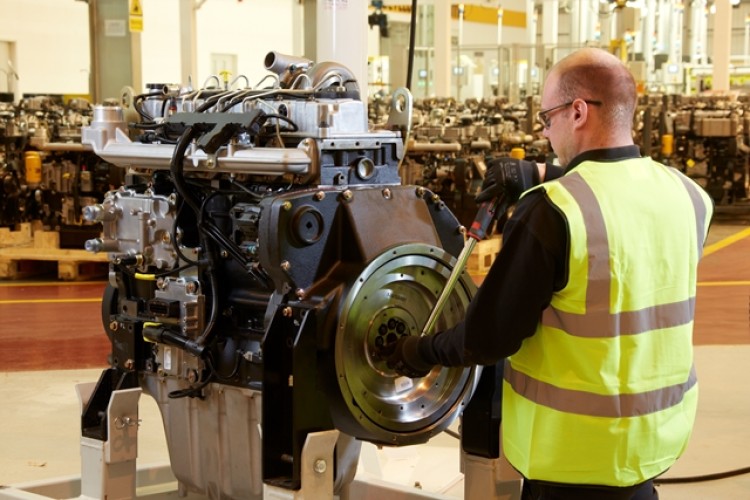 It will now begin production of its first six-cylinder engines, the 7.2-litre JCB Dieselmax 672, enabling JCB to provide its own engines for its larger, high-horsepower excavators.
Notably, as with previous JCB engines, it does not require a diesel particulate filter (DPF) to meet emissions regulations, thanks to breakthroughs in making the combustion process cleaner and more efficient.
The introduction of the new six-cylinder engine represents an investment of around £45m and by the time it goes into full production later this year, its launch will have created more than 50 new jobs.
It will initially be manufactured in Tier 2 version for unregulated markets like China, Russia, Brazil and India, where demand for larger machines is at its greatest. The engine will be seen first in JCB's JS360 crawler excavator for those territories, but will be used in additional machines in the months to come.
A Tier 3 version will be ready by the end of 2014 and Tier 4 for UK, European and North American machines, by 2015, said chief innovation and growth officer Tim Burnhope.
JCB only began producing engines in November 2004. An investment of US$130m resulted in the first Dieselmax engine in 2004. A further US$130m investment produced the Ecomax engine to meet Tier 4, with exhaust gas recirculation and a common rail system but no DPF.
Since 2011 JCB also makes engines in India as well as in the UK. To date, more than 250,000 engines have been produced globally.

JCB chairman Sir Anthony Bamford said: "In a relatively short space of time we have become a major producer of engines and today more than 70% of JCB's machines are powered by the engines we manufacture. The move into 6 cylinder engine production is a historic moment for our business and a natural step to take and we look forward to setting new standards in performance and fuel efficiency."
The JCB Dieselmax 672 is closely based on the company's four-cylinder 4.8-litre Dieselmax engine, with a high degree of parts commonality across the two engine platforms. In production for more than eight years, with many engines running reliably after more than 20,000 hours of service around the world, the Dieselmax engine features electronic control, Delphi common rail fuel injection and fixed geometry turbocharging.
The six-cylinder engine will be offered with ratings of 140kW (188hp), 165kW (221hp), 190kW (255hp) and with a maximum output of 225kW (302hp). Maximum torque is a 1,200Nm.
In testing, the 7.2-litre engine has recorded a specific fuel consumption of just 189g/kWh –
An 8% improvement on the engines currently used on the JS excavator line.
The Dieselmax engines will also be offered as part of the company's OEM product line, for use in non-JCB machinery.
"The six-cylinder Dieselmax 672 is the ultimate expression of our Dieselmax engine design philosophy," said Alan Tolley, director of engine programmes at JCB Power Systems. "Through the use of innovative engine design and technological development we have produced a reliable, highly durable and incredibly fuel efficient engine, that will go on to power our larger equipment in many markets around the world."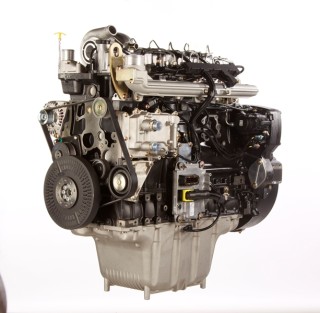 Got a story? Email news@theconstructionindex.co.uk