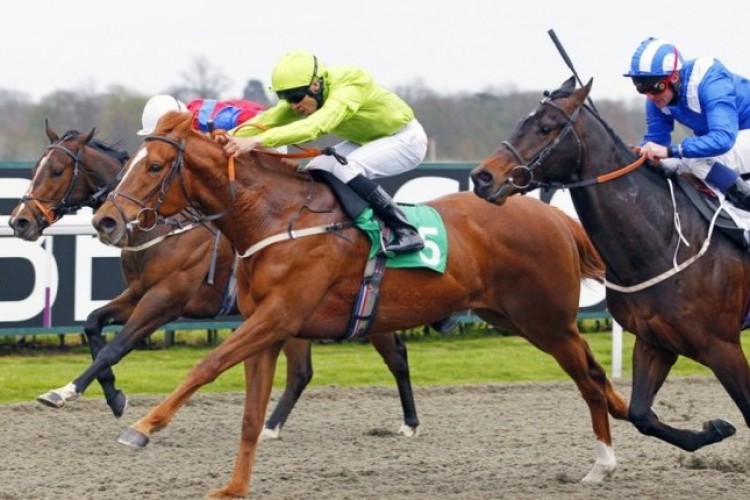 Kempton Park has been submitted by the Jockey Club and Redrow to Spelthorne Borough Council in its call for sites to help meet local housing need. The borough needs more than 15,000 new homes by 2033. Some 3,000 of them could be built on the 80ha race course.
The Jockey Club hopes to raise more than £100m from the development of the Surrey track – home to the King George VI Chase – to help fund its £500m investment plans at other courses, notably nearby Sandown Park and Newmarket.
If development of Kempton Park is approved, it is unlikely to be before 2021, at the earliest.

Under the plans, a new floodlit all-weather course would be built at Newmarket to replace Kempton Park's all-weather operations. The Jockey Club said it had no intention of converting any of its existing turf surfaces to all-weather.
Roger Weatherby, senior steward of The Jockey Club, said: "The Jockey Club is governed by Royal Charter to act for the long-term good of British Racing. One of the ways we want to live up to that is through a series of projects that offer benefits all around the country and collectively add up to us contributing more than half a billion pounds to the sport over the next decade from its grassroots to top level.
"We must show leadership with the assets we have and, where merited, take tough decisions to help our sport to keep moving forwards. The decision to submit our estate at Kempton Park for consideration in the Local Plan is unique and has not been taken lightly. Our board of stewards are horsemen and, having carefully considered what we can achieve in the long-run from doing so, are unanimously of the view that British racing is better served by us doing so."
Got a story? Email news@theconstructionindex.co.uk