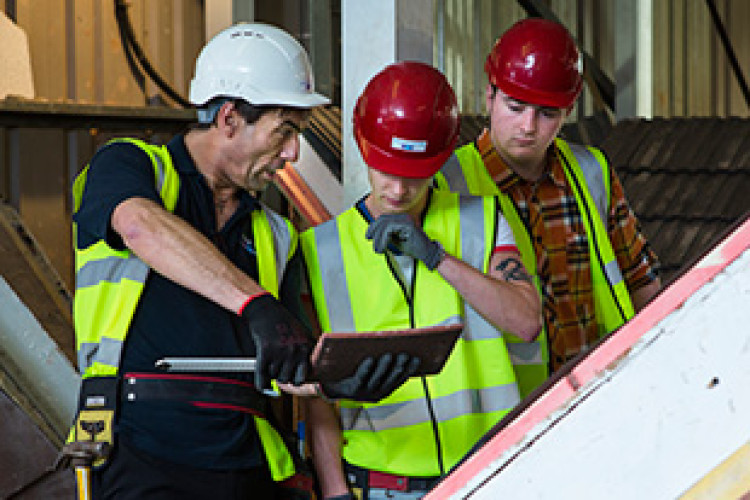 The Skills & Training fund grants up to £5,000 for levy payers with fewer than 50 employees, to provide skills and training to their workforce. The 442 successful applicants from around Great Britain in 2016 shared a total pot of £1.9m.
The CITB was pleased with the reach, describing 442 as a 'whopping' number, but would like it to be higher. According to latest government statistics, there are 956,000 SMEs operating in the construction sector in the UK. Even allowing for the fact that a small proportion of these are in Northern Ireland, which is outside the remit of the CITB, that still suggests approximately 0.05% of eligible firms getting anything from the Skills & Training fund.
The CITB said that the Skills & Training fund was just one of its funding pots and other construction companies benefited from other schemes. In 2014/15, for example,14,959 SMEs received a total of £84.3m in CITB funding. This is 1.6% of the total UK SME population of the construction industry but 21% of the 71,735 employers registered with CITB.


CITB is keen for more small firms to apply for funding for training. Geeta Nathan, head of economic analysis at CITB, said: 'Small, medium and micro-sized businesses make up a huge proportion of the construction industry and it's vital that we support their training and skills needs. It's so great to see so many firms successfully applying for the Skills & Training fund – £1m is a milestone we should all be proud of – and I'd encourage every levy-paying SME to do the same.'
A recent YouGov survey commissioned by payroll services firm Hudson Contract found that 60% of levy payers provide training without CITB grant funding. Ian Anfield, managing director of Hudson Contract, said: "Despite spending millions on websites, roadshows and PR, the CITB's influence on training provision is negligible. In reality, the CITB is a hapless bystander while SMEs get on with the day job. More and more stakeholders are questioning whether there is a need for a levy and grant system at all. This needs an answer."  
Got a story? Email news@theconstructionindex.co.uk