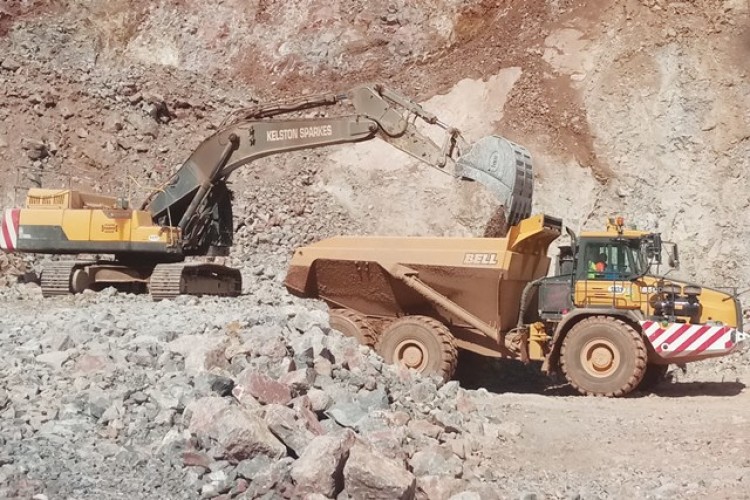 Kelston Sparkes runs of fleet of more than 200 machines including, now, 10 Bell D50D trucks.
It bought an initial four of the Bell 50-tonne ADTs last year, then two more and now another four.
Director Rob Stark said: "We required articulated dump trucks for their versatility, but we also needed a much larger load capacity than the current 40-tonne dump trucks we operate, due to the long-haul distances coupled with the knowledge that our customers are very fuel focused.   We found that Bell's B50D model could meet both those requirements, delivering a 2:1 heaped capacity of 28 m3, and a rated payload of 45,400 kg – figures that could provide a real pay-off for the customer."
He continued: "We initially invested in four machines, each with a Mercedes Benz turbocharged and intercooled engine, a feature that really makes a difference in terms of fuel efficiency. The machines have proved to be reliable and have performed well, both in the quarry and at our contracting sites.
"The B50Ds have been useful machines, with an ideal specification for customers who need a hard-working ADT that offers that extra capacity, without hitting hard on the fuel consumption. Furthermore, the B50Ds are great to drive, with our operators reporting that they enjoy the user experience; a factor we feel is extremely important."
Got a story? Email news@theconstructionindex.co.uk