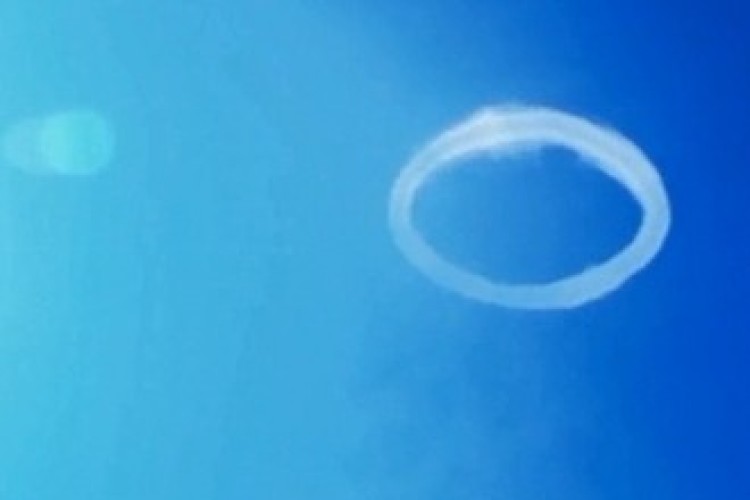 Bjarke Ingels and Jakob Lange are seeking transforming the smokestack – seen as a symbol of the industrial era – at the Danish power station into device to generate steam rings that count CO2 emissions.
The project will only be funded if at least US$15,000 (£9,600) is pledged by 13 September.
The steam ring generator will puff out a steam ring for every tonne of CO2 burned in the plant.  
"By sweeping nothing under the carpet, but rather projecting our carbon footprint onto the Copenhagen sky, we provide every single citizen intuitive information to help them inform the decisions they make for their lives and for the city that they want to live in," says the Big campaign.

The scheme is based on an original art proposal by the Berlin-based artists realities:united.
Big is designing the chimney in collaboration with Peter Madsen's Rumlaboratorium, as well as the Danish Technical University. It aims to use the funding to build the final prototype and test it before securing approval to build and install the real thing. "You will be a part of history, making the world's first steam ring generator," it tells potential backers.
"We have teamed with rocket scientists and combustion engineers to design and build working prototype," it said. It has already tested two previous prototypes in August 2014 and April 2015 to create a steam ring that was sized at a tenth of the final desired effect. "We financed these first two tests ourselves. These prototypes although successful have also had their fair share of challenges. B scaling the next prototype up to one third of the final size – now measuring 5m in height and 2.5m in diameter – we will encounter new challenges but are very optimistic that these too will be overcome."
The waste to energy plant is currently under construction in Copenhagen for completion by 2017.
Details on Kickstarter (link opens in new tab).
Got a story? Email news@theconstructionindex.co.uk