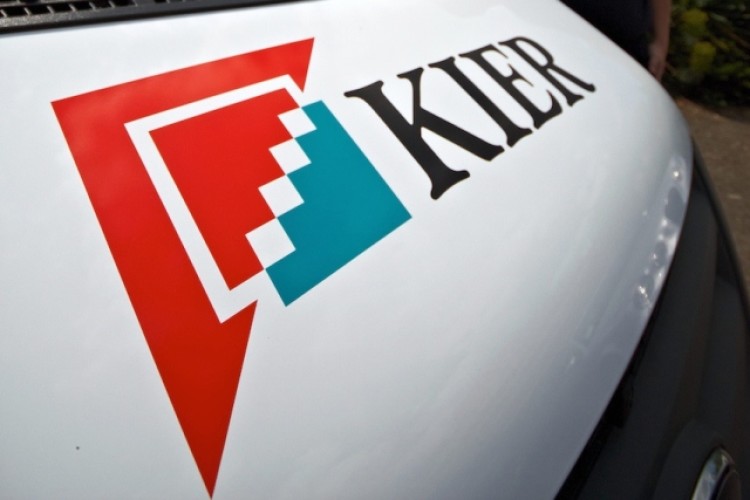 In Staffordshire, Kier has won a 10-year property management deal worth £400m with the county council and the police and crime commissioner. Kier will form a joint venture company with Staffordshire County Council to look after the council and police estates.
In Northamptonshire, Kier's joint venture with consulting engineer WSP has secured a £200m four-year extension of an existing highways services contract with Northamptonshire County Council. The contract was due for renewal in 2016.
Both contracts have been secured through the May Gurney business that Kier acquired last year.

Subject to final sign-off by the county council's cabinet next week, the Staffordshire strategic property partnership starts in April 2015 and has the potential for a five year extension, taking it to 2030, and adding a further £200m to the value of the contract. The county council estate comprises more than 400 buildings and facilities; the police estate has approximately 50 properties. Other regional public sector organisations will also be able to commission through the partnership.
Kier chief executive Haydn Mursell said: "These new contract awards demonstrate the breadth of the Group's offering through long-term strategic partnerships, following the May Gurney acquisition. We look forward to working with our partners to deliver more integrated and effective services, whilst also helping them to drive additional cost savings."
John Fozzard, strategic development director at Kier Services, added: "It's incredibly gratifying to have been selected for this ground-breaking new partnership, which will enable us to showcase Kier's breadth of capabilities, ranging from strategic asset management and development right through to facilities management and construction. Not only will we be able to work as a combined team delivering new projects alongside greater operational efficiencies and value for money for our partners, we will also be able to engage with other organisations across the region on key projects and initiatives."
Got a story? Email news@theconstructionindex.co.uk