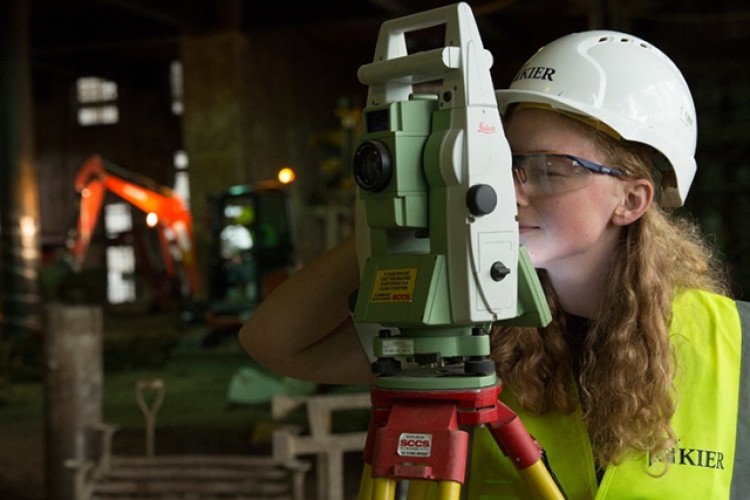 The programme is designed to teach a range of construction skills needed to develop careers in technical professions including site engineering, quantity surveying, estimating, buying, planning and health & safety.
Kier's construction technician apprenticeship combines training in communication and decision making alongside construction. The best candidates will be offered further education opportunities.
The scheme builds on the Kier construction team leader apprenticeship. It is designed to be flexible, with no fixed starting date. Participants can start at any time of year, enabling Kier to respond to the resourcing needs of new contracts.
There are 11 apprentices on the pilot scheme and they will come together one day a week to study, collaborate and share best practice. The study day is on a Kier project site rather than at college, enhancing their access to construction activities. The other four days will be spent gaining on-site experience and detailed technical knowledge, including engineering maths and setting-out.
The apprenticeship framework, comprising of two 18-month stages, includes a Level 2 award in construction operations followed by a Level 3 construction technical – contracting operations qualification. For the most promising candidates this can be followed by the option of further permanent employment with Kier and a place on one of its two degree courses in either construction management or quantity surveying.


Head of learning and development Nicola Gotzheim said: "We know that a lack of training and development of young people during the last recession led to serious shortages in both the professional and the skilled workforce. The construction technician apprenticeship places real value on vocational training, offering apprentices invaluable on the job learning combined with the qualifications and confidence to allow them to progress with their chosen technical profession.
"For us, we attract a diverse range of enthusiastic young people to our business and benefit from their bright minds and drive to succeed.  The response to the apprenticeship both from those on the scheme, and from their parents and careers advisors, has been very positive and we are looking into how we could expand the provision of the programme going forward."
The construction technician apprenticeship is delivered in conjunction with an external provider and apprentices are supported throughout the programme by Kier and external assessors.
Kier has more than 300 apprentices and is committed to having at least 5% of its workforce on apprenticeship, graduate development or sponsored student schemes in the next five years.
Got a story? Email news@theconstructionindex.co.uk