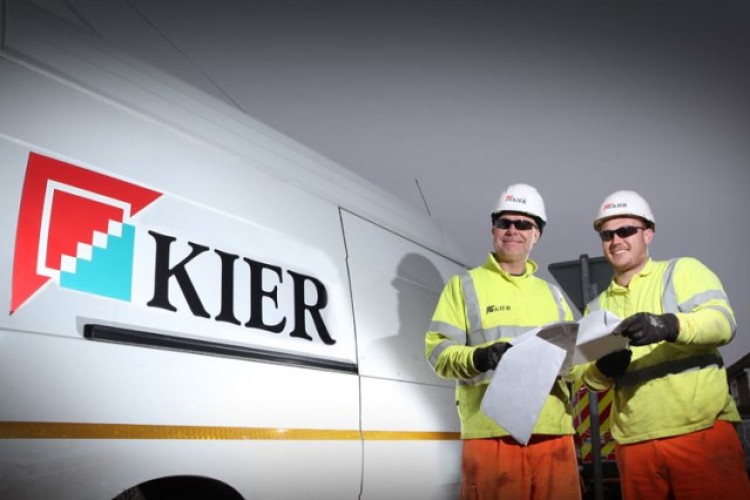 Kier's annual accounts for the year to 30th June 2016 will show a £53m black hole for exceptional restructuring charges.
"Simplification of the group's portfolio is a priority," the board said today.
It is now looking to offload part of Mouchel after integration costs spiralled threefold from £15m to £44m.
Kier bought Mouchel in June 2015 for £265m, primarily for it its highway maintenance business. Mouchel's historic core business is as a consulting engineer, before it started delving into the public services contracting market.
Kier has now put a 'for sale' sign on Mouchel Consulting, whose earnings before interest and tax last year were £8m and net assets were £25m at 30th June 2016. It said that "an evaluation of the strategic options for the Mouchel Consulting business, including a possible sale" is expected to be completed "in the coming months".

The Environmental Services business, predominantly May Gurney's bin rounds and waste recycling, is also proving costly.  
In a trading update today, Kier's board said: "The financial performance of the Environmental Services continues to be affected by the low oil price and, consequently, the price of recyclates, despite stable operational performance at contract level. As a result, a provision of £35m will be taken in FY16, which provides for all future cash outflows on two environmental contracts of eight and 10 years' duration, respectively."
Of the West Indies, it said: "The trading environment in the Caribbean remains challenging and, as a consequence, activities in the region are being wound down. A one-off exceptional charge of £18m will be incurred in the results for FY16, which relates to a write down in asset values, work in progress and redundancy arrangements."
Kier said: "Following the integration of recent acquisitions, simplification of the group's portfolio is a priority, and will provide focus on the businesses which will underpin the group's growth expectations in our core markets; infrastructure, building and housing."
Got a story? Email news@theconstructionindex.co.uk