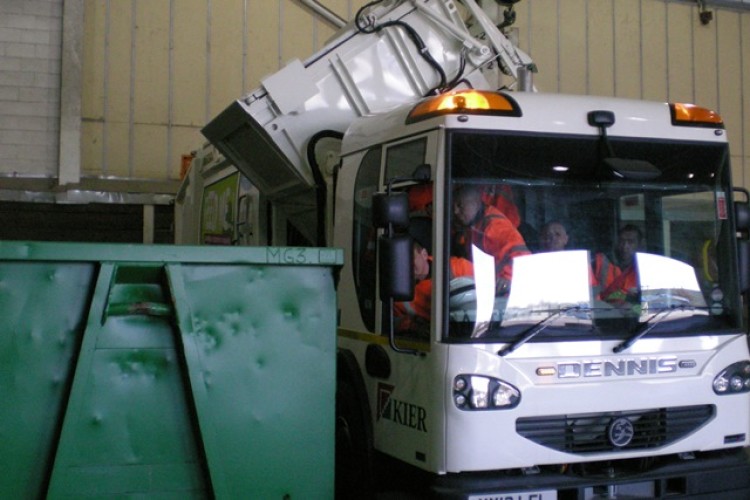 Since its acquisition of May Gurney last year, Kier is responsible for waste and recycling services for Kings Lynn and West Norfolk Borough Council.
The company has made a final pay offer to its workforce of a 1.75% increase over 15 months in response to a claim for 4% over 12 months.
The ballot of members closes on 27th August 2014 and members are being asked to support strike action to secure a better offer.
GMB regional officer Glenn Holdom said: "This insulting pay offer does not reflect the effort put in by the operatives to fulfil the conditions of the contract. Even then it is a 15 month deal because they want to change the anniversary date to 1st July.
"The company response is not acceptable to our members and they view this as the straw that has broken the camel's back.
"There have been a number of aggravating issues on this contract such as round imbalances, increased working hours and level of agency staff being used since the TUPE transfer from Veolia in April 2013."
GMB is involved in a separate dispute with Kier Group across the UK as it is one of the backers of the now-defunct Consulting Association that contractors used to blacklist workers they considered undesirable. Kier is now one of eight firms behind The Construction Industry Compensation Scheme, which the unions are also against as they see it as a way to pay off victims cheaply to avoid more costly court judgments."
Got a story? Email news@theconstructionindex.co.uk