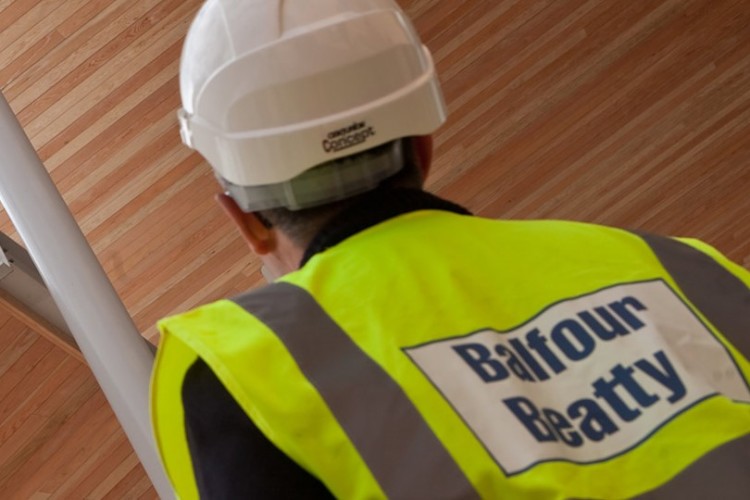 On Friday Balfour Beatty turned down a £1bn offer from John Laing Infrastructure Fund (JLIF) for its PPP portfolio, saying that it expected to make more by selling the assets piecemeal in the future. (See previous report here.)
The Balfour Beatty board also said that it did not want to sell the entire portfolio in one deal as it would reduce the value of the remaining construction and support services businesses.
In response, JLIUF said that it was "disappointed that the board of Balfour Beatty has chosen not to engage in constructive discussions with JLIF to unlock the value of its PPP portfolio, and revealed that last week's offer was not the first time it had pitched for the business.
In a lengthy statement responding to Balfour's rejection, JLIF said: "JLIF first approached Balfour Beatty in May 2014 with a proposal that attached up to a £200m premium to the then Balfour Beatty directors' valuation of £766m, leading to an indicative valuation for the entire portfolio of a little under £1bn. This proposal was rejected.

"On 1st December 2014, having reviewed the Balfour Beatty directors' portfolio valuation in August, taking into account disposals and new investments, JLIF made a non-binding proposal to acquire the entire portfolio for approximately £1bn in cash, equivalent to 145 pence per Balfour Beatty share.
"Without access to the project data, any discussions with Balfour Beatty or further information, it is difficult to understand the basis on which Balfour Beatty is anticipating a substantial increase in valuation."
It said that Balfour Beatty's rejection announcement "appeared to use the price of the recent sale of one asset for £61.5m as evidence to support a substantial uplift in valuation for the entire portfolio.  JLIF believes this is overly optimistic, considering the evidence from the many transactions in which JLIF has been involved over the intervening months."
Got a story? Email news@theconstructionindex.co.uk