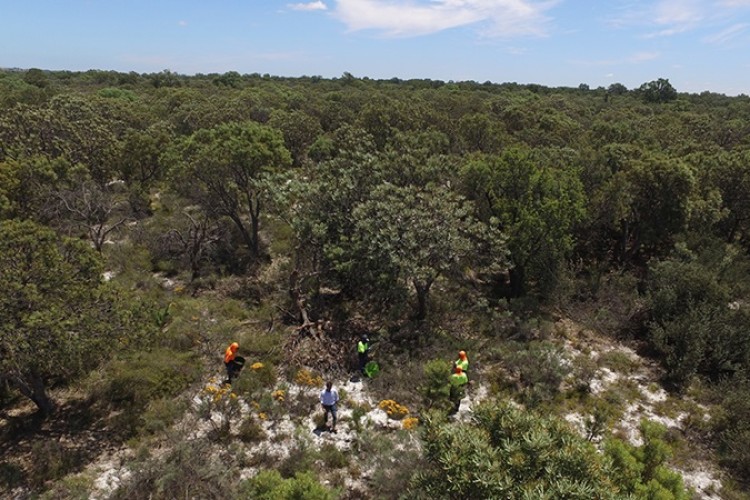 Great Northern Connect (GNC) – a joint venture between Laing O'Rourke and BGC Contracting – will deliver the AU$417m (£240m) central section of the NorthLink WA for Main Roads Western Australia.
The completed NorthLink WA, which will stretch from northern Perth to Muchea, will shift heavy traffic away from the Swan Valley tourist region, reduce the number of goods vehicles on the Great Northern Highway and improve freight links to the port at Fremantle.
Completing the 20km-plus stretch of dual-lane freeway between Reid Highway and Ellenbrook involves building 16 road bridges and three footbridges as well as cycle and pedestrian facilities.
The whole route sits on sandy ground, with 90% passing through bush – presenting a major logistical challenge.
As part of the environmental measures, more than 800kg of seed will be collected and used across the project, with more than two million shrubs and trees to be planted along the course of the road.

The sheer volume of materials to be delivered on site poses a significant challenge for the project delivery team.
Project leader Scott Martin said that, although it is a design and build contract, the client has issued very strict bridge design specifications. "This provides us with the opportunity to exploit Laing O'Rourke's offsite manufacturing techniques (DfMA). All the noise walls and tee beams on the bridge decks will be constructed from locally made precast concrete components."
He added that the ability to use a significant amount of DfMA will result in fewer people on site, reducing costs and safety risks and helping to ensure we finish on target in September 2019.
Nevertheless, at the peak of construction 450 operatives and staff will be involved, including a five-strong environmental team and three people purely handling community engagement.
Got a story? Email news@theconstructionindex.co.uk