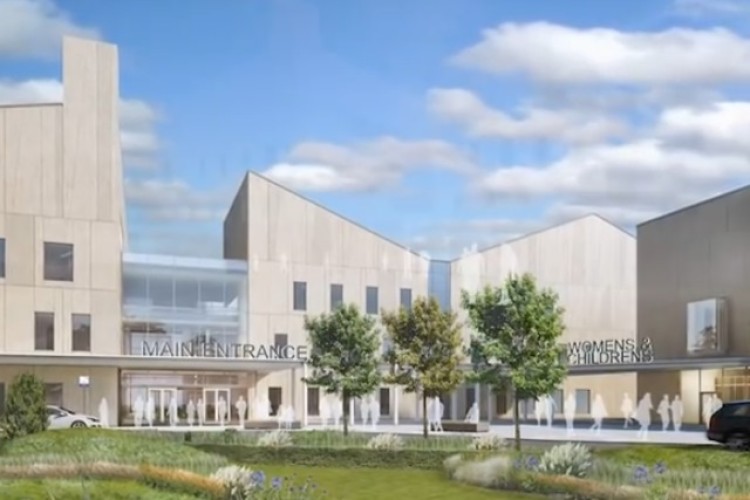 The High Wood Health consortium of Laing O'Rourke and Aberdeen UK Infrastructure Partners has reached financial close with NHS Dumfries & Galloway on a new acute district general hospital for the region.  
Enabling works for the hospital, which is being built on a greenfield site on the outskirts of Dumfries, began in January.
The project is one of five healthcare projects being procured under the Scottish government's non profit distributing (NPD) model. The outline business case was approved in June 2013 and High Wood Health was selected in September 2014.
NHS Dumfries & Galloway project director Dennis O'Keeffe said: "Reaching financial close represents a pivotal moment for the delivery of the new hospital. The deal struck with High Wood Health represents excellent value for money for the board over the duration of the entire contract that exceeds prior expectations.  It incorporates an ambitious, innovative high quality design that is energy efficient, sustainable and adaptable and will enable the delivery of the board's new model of care."

He added: "It has been a pleasure to partner with High Wood Health as our preferred bidder and together we have reached financial close in record time for a project of its scale and complexity."
David Hunter, bid director for High Wood Health, said: "The detailed work we have carried out together over the past few months has seen the completion of the clinical design and has paved the way for the delivery of a world class hospital; and an approach for construction that will ensure its positive impact upon the local community and economy." 
The hospital has previously been described as a £200m project. Shona Robison, health secretary for the Scottish government, confirmed this week that the contract value was now £270m.
Got a story? Email news@theconstructionindex.co.uk