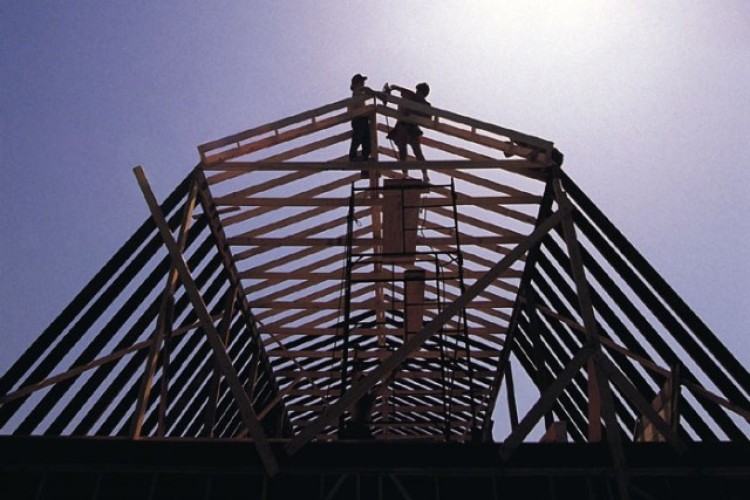 The latest figures from the National House-Building Council (NHBC), the industry warranty provider, show that there were 34,356 new homes registered during September, October and November 2013, compared to 26,420 for the same period last year.
In November alone 11,409 homes were registered (8,010 in the private sector; 3,399 in the public sector), resulting in a 20% increase on last November's overall total of 9,533.
Private sector registrations in Sept-Nov 2013 increased by 28% to 25,079), up from 19,655 for the same period in 2012.
Public sector registrations for the three months increased by 37% to 9,277, up from 6,765 last year.
NHBC commercial director Richard Tamayo said: "Our November statistics have continued the strong and consistent volume growth witnessed throughout 2013, compared with registration figures in the years after the financial crash. As the year draws to a close the industry can look back on what has been an overall upbeat year for the sector where we have seen a return of genuine confidence and a welcome contribution from various government schemes such as Help to Buy to the UK's housing volume growth."
Regional breakdown of total new homes registered Sept-Nov 2013 by region/country:
Region

Sept-Nov 2013

Sept-Nov 2012

 
 
 

England - Regions

 
 
 

North East

1,446

1,067

 

North West

2,935

1,916

 

Yorkshire & the Humber

1,937

1,496

 

West Midlands

2,897

2,053

 

East Midlands

2,831

1,659

 

Eastern

3,907

3,093

 

South West

3,604

2,941

 

Greater London

6,004

4,992

 

South East

4,759

3,824

 

Totals for England

30,320

23,041

 

Scotland - Councils

2,425

1,974

 

Wales - Unitary Authorities

1,030

967

 

Northern Ireland - Counties

573

418

 

Isle of Man

8

20

 

Totals for UK

34,356

26,420

 
Got a story? Email news@theconstructionindex.co.uk