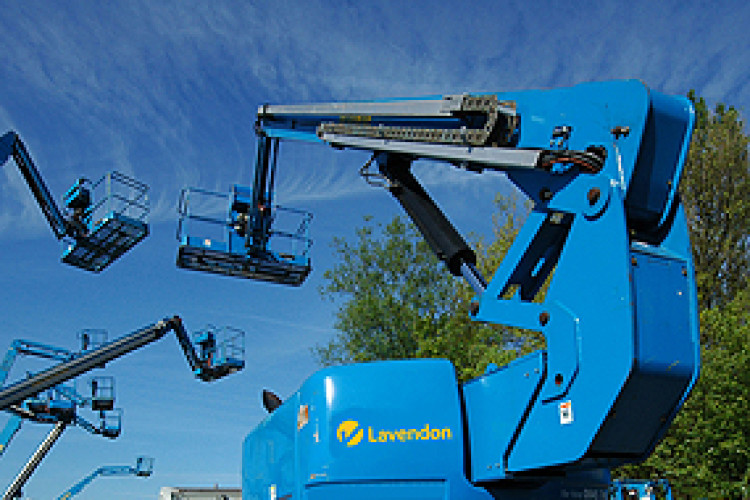 Lavendon was initially warm to TVH's approach but is now fighting it off.
Lavendon, the parent company of Nationwide Platforms, is already the largest powered access hire company in the UK and is also active in France, Belgium, Germany (as Gardemann) and the Middle East. Worldwide it has a fleet of 21,000 access platforms for hire. It employs approximately 1,900 people. In 2015 it reported revenue of £248.6m and underlying profit before tax of £38.5m.
TVH Equipment has 20,000 machines in its rental fleet, mainly in Benelux, Germany, Spain and Eastern Europe. The TVH Group, which also includes machine dealerships and parts operations, has more than 5,200 employees and generated revenue of €1,174m last year. It is privately owned by Pascal Vanhalst, Els Thermote and Ann Thermote.
TVH approached the board of Lavendon in September 2016 with the suggestion of an offer of 180p per Lavendon share. Following negotiations, TVH increased the proposed offer price to 200p.
Following a board meeting on the weekend of 15th October, Lavendon said that should TVH make a firm offer, the board of Lavendon would back it. TVH then began due diligence and both companies drafted joint offer documentation.
However, on 16 November Lavendon told TVH that, after further discussions with certain shareholders, it had gone cold on the idea, even though the offer had by now edged up to 205p.
TVH has therefore now decided to go hostile – "to provide Lavendon's shareholders with the opportunity to make their own decision as to the attractiveness of the offer".

Lavendon's explanation for its change of heart is: "Having consulted with certain of the shareholders approached by TVH, it was apparent that the level of support anticipated was not forthcoming. Consequently, the board unanimously concluded that it was unable to proceed with a recommended offer, regardless of the proposed offer structure, due to concerns over the significant execution risk and the potential disruption to Lavendon's business. The board subsequently encouraged TVH to approach additional shareholders to establish whether TVH could secure further support but they declined to do so."
The Lavendon board is advising shareholders to take no action at this stage.
Pascal Vanhalst said: "The acquisition of Lavendon would represent a significant step forward in the growth of our specialised rental activities. It would also bolster our geographical expansion strategy as TVH Equipment would become active in new markets such as the UK, the Middle East and France. With Lavendon's vast rental know-how and focus on safety, the customers of the enlarged group would clearly benefit.
"Our strong preference has always been to announce an offer with the full support of the board of Lavendon. TVH, Lavendon and our respective advisers worked together towards a firm offer announcement at a price of 200 pence per share in cash, which the board of Lavendon intended to recommend. Following discussions with certain shareholders, we increased our proposed offer price to 205 pence in cash.
"Despite the increase, the board of Lavendon withdrew its support on the grounds of concerns around deliverability of a scheme of arrangement. To address the board's concerns and secure its support, TVH proposed changing the structure to a contractual offer, however the board of Lavendon continued to be unwilling to recommend the offer.
"TVH believes the offer fully values the company and its prospects and has therefore decided to release this firm offer announcement to allow Lavendon shareholders to decide on the merits of the offer."
This is not the first time that TVH has tried to take over Lavendon. In 2010 it teamed up with Ashtead for a joint bid, under which Lavendon's UK operations (Nationwide Platforms) would join A-Plant and TVH would get the rest of the business.
Got a story? Email news@theconstructionindex.co.uk