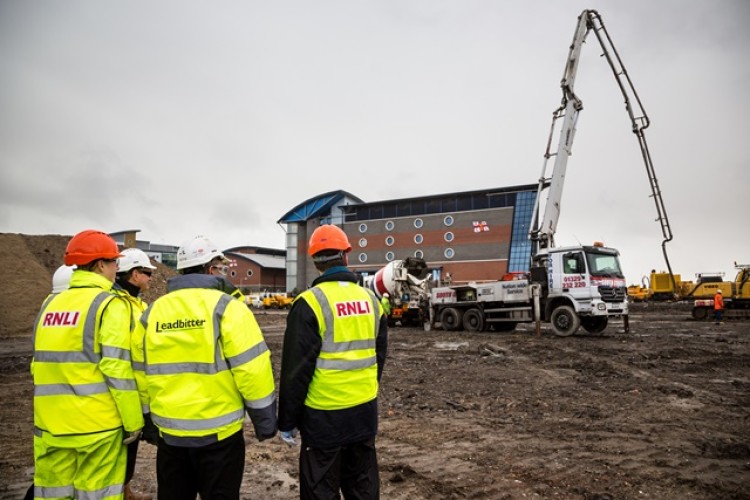 Leadbitter is building an all-weather lifeboat centre (ALC) that will enable the RNLI to produce its own all-weather lifeboats in-house for the first time. The facility is expected to save the charity £3m a year once it is up and running next winter.
Under a separate contract BAM Nuttall has carried out flood defence and ground works on behalf of the RNLI, raising the site's ground level by 1.4m and rebuilding the quay wall.
RNLI engineering & supply director David Brook said: "Letting the contract to Leadbitter is a significant milestone in this major undertaking for the RNLI. We found that fewer and fewer boat builders have the ability to meet our specialist requirements so in future we would have less control over the quality and cost. Bringing our lifeboat production completely in-house is vital to ensuring the future supply of fit for purpose lifeboats and I'm confident that Leadbitter will deliver what this charity needs to ensure we have the right facility to do this."
Leadbitter preconstruction director Allan Gordon said: "We feel very privileged to have been awarded the contract and to be able to work so closely with this time-honoured, world-class lifesaving charity. To be part of this new lifeboat production capability is thrilling, especially when you think the lifeboats built and maintained here will not only rescue thousands of people, but keep the charity's courageous volunteers safe too. This resonates within our organisation as we are passionate about creating work places that people can thrive in and that form part of local communities. Working alongside the RNLI, we will ensure the facility is the best it can be."

The RNLI intends to produce six new all-weather lifeboats a year at the ALC as well as refit seven to double their operational life, and maintain many of the 160 vessels in the current all-weather fleet.
The Shannon class all-weather lifeboats to be built at the new facility currently cost around £2m each and the charity will need to build at least 50. During their operational lives, these 50 vessels are expected to rescue more than 56,000 people and save an estimated 1,500 lives.
Pictured below are (left to right): Leadbitter project systems manager Esther Salmon; Leadbitter senior project manager Mike Harrington; RNLI works supervisor Iona Evans; Leadbitter senior site engineer Peter Perry; and RNLI project manager David Price.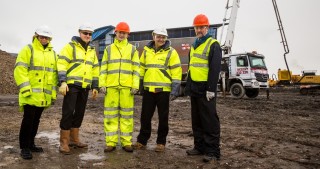 Got a story? Email news@theconstructionindex.co.uk