With passenger numbers using the airport in Yeadon forecast to rise from 3.3 million this year to 9 million by 2050, improvement to the local road network is considered essential. A rail link is also under longer-term consideration.
The city council has put three options on the table for public consultation. These are:
-   Building of a new road from the A65, running along the eastern edge of the airport before joining the A658 to the north. This is the most expensive option, estimated to cost up to £75m.
-    Building a new road that follows the same initial path from the A65 running between Rawdon and Horsforth but runs to the southwest of the airport before joining the A658. This is expected to cost up to £50m.
-    Upgrading the existing A65 and A658 around Rawdon and Yeadon to the airport. This would see junctions upgraded and where needed some road widening. This is the least expensive option costing up to £15m.
The first two options mean building on green belt land in north Leeds.
The public consultation phase runs until 24th January 2016.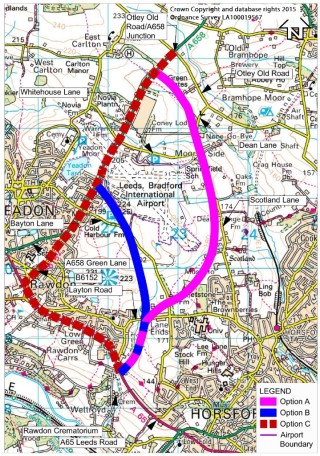 Got a story? Email news@theconstructionindex.co.uk